David Oyedepo Overcoming Temptations the Battle of our souls
Midweek Service Sermon, Winners Church , 20 December 2017: David Oyedepo
TOPIC- Overcoming Temptations, the battle of our souls Revelation 11:22
Hebrews 4:15, there is no level in one's walk with God that protect him from being tempted, everyone here will receive the overcomers hand shake in Heaven in Jesus name.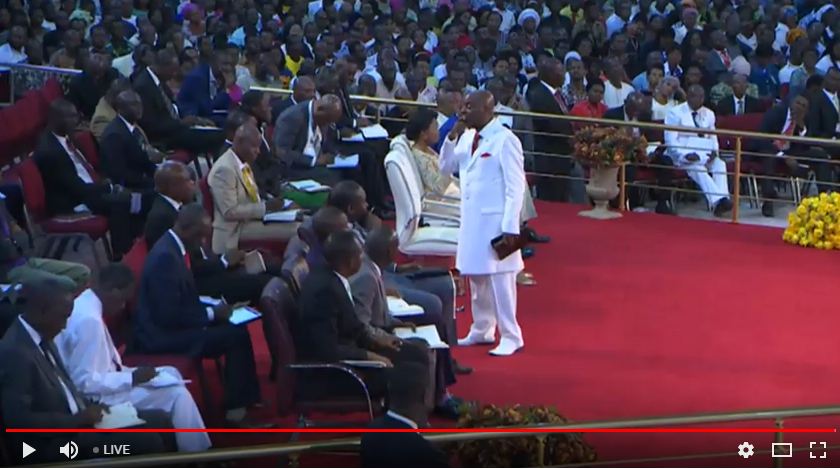 Billy Graham said if you lost Money, you lost 1 thing, but if you loose your character you have lost everything. Mark 7:21, from within, out of the heart proceed evil talks… The battles are essentially battles within, we either win the war within or we are sure to loose it in the open. We overcome temptation from within, within is the battle field, until we win within, we stand losers! Matthew 5:8
Matthew 5:8 
King James Version (KJV) 8 Blessed are the pure in heart: for they shall see God.


David Oyedepo Overcoming Temptations the Battle of our souls
Pure in heart, to live a Godly life, we must be pure in heart, Matthew 23:26
Matthew 23:26
King James Version (KJV) 26 Thou blind Pharisee, cleanse first that which is within the cup and platter, that the outside of them may be clean also.
Support the Good work on this Blog Donate in $ God Bless you
[jetpack_subscription_form title="GET FREE UPDDATE VIA EMAIL" subscribe_text="JOIN OTHER CHRISTIANS GET UPDATE BY EMAIL" subscribe_button="Sign Me Up" show_subscribers_total="1"]

Clean that which is within, tonight, by the blood of Jesus, whatever needs to flushed out within shall  be flushed in Jesus name Philippians 4:8
Philippians 4:8 King James Version (KJV)
8 Finally, brethren, whatsoever things are true, whatsoever things are honest, whatsoever things are just, whatsoever things are pure, whatsoever things are lovely, whatsoever things are of good report; if there be any virtue, and if there be any praise, think on these things.
We must think right to live Right, you don't think right you don't live right! As a man thinketh in his heart, so is He. We must wake from our slumber, so you don't subject yourself to death. Matthew 26:41, are you sleeping? No evil thought shall have a place in your heat in Jesus name. Someone said all temptation come to the idle Ecclesiastic 10, " an idle man is the devils workshops" the more engaged we are in our walk with God, the freer we are. They are busy bodies in the affairs of men, idle, "I just came to Say hello". David Oyedepo Overcoming Temptations the Battle of our souls
All temptation come to the idle, it takes time to developed taught positive or negative to a product. The busier you are doing the right things the less you see chance to do wrong. Those who know the cost of crookedness will pay any price to walk straight. The just man walk in integrity Proverbs 20:7 Be contented with what you have, learn to engage with God than ever before you will be freer than ever before , in the name of Jesus you Will become an overcome. Read Our Daily Manna Devotional

Let's commit to winning the integrity war within. Anyone at the edge of giving up as a result of the rottenness of the nation shall be rescued in Jesus. Let's remember where we are, we are shining light, we have the light of God in us, born an overcomer, that shall remain our case in Jesus name. We must endeavour to win the war within, before any evil thought graduate to an evil thought, kill it, "No, I resist you in Jesus name". Whatever remains the balance of your testimony you will receive it this year in Jesus name.
You must be born of God to overcome the world, Do you need to receive Jesus into your life today! Say the prayer of repentance and accept Jesus into your life right now 100% free. If you need counsel, drop your details in our comment box, we would receive it and someone will attend to you in Jesus name.
Preyer – Pray this from the dept of your heat!
Jesus help me never to wonder from your place, Lord I don't want to miss my place in destiny, In want to walk in the place you have set for me in Jesus name Amen!
 David Oyedepo Overcoming Temptations the Battle of our souls