Pastor Alph Lukau
Pastor Alph Lukau is a South African pastor who founded Alleluia Ministries International in 2002. The church has grown significantly since then and now boasts hundreds of thousands of members across many branches in several countries like South Africa, Zambia, Namibia, Democratic Republic of Congo, Angola, Europe and even in South America.
Pastor Alph Lukau Live Streaming Page
We stream regular Sunday services and special programs of churches live no matter the time of day. Sunday service of churches like RCCG, Synagogue Church of All Nations (SCOAN), Living Faith Church aka Winners Chapel, Dunamis Church, ECG Church, Deeper Life Bible Church and Alleluia Ministries International to mention a few.
Pastor Alph LUKA

Our Faith Is Not Futile | Sunday 16 February 2020 | Pastor Alph Lkuau
AMI Celebration Service with Pastor Alph Lukau Livestream Today
Praise & Worship | AMI PRAISE | Morning Glory Service 2020 AMI LIVESTREAM
Pastor Alph LUKAU Live 2020 – AMI Holy Ghost Service with Pastor Alph Lukau |
Not forgetting special services like Morning Dew Anointing service by RCCG, RCCG Holy Ghost Service, Holy Ghost Congress, Dunamis Impartation service, Easter Youth Camp meeting impartation service and Covenant hour of prayer by Winners Chapel. Including any special church service that airs. We stream it all live.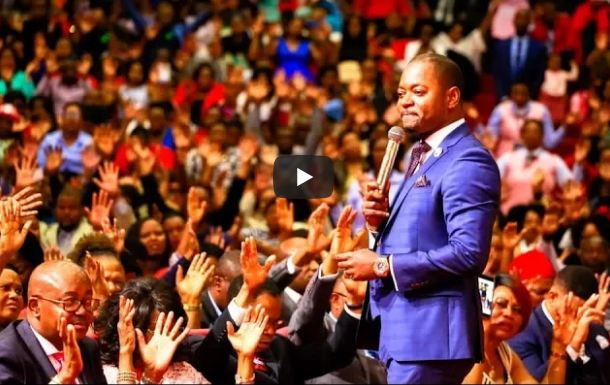 The man of God is reported to be able to heal any kind of illness brought before him. In fact, the man of God himself claimed that he could raise the dead.
According to Alleluia Ministries' website, Pastor Lukau is also a Bible scholar, coach, mentor, and spiritual father to many followers.
The rich pastor who uses his God-given riches for charity is also known for is expensive lifestyle. He is known for his expensive style and love for luxurious
In addition, he is an entrepreneur. His wife, Celeste Lukau, serves with him in his Johannesburg-based church. The couple reportedly donate to charity regularly.
Support the Good work on this Blog Donate in $ God Bless you
[jetpack_subscription_form title="GET FREE UPDDATE VIA EMAIL" subscribe_text="JOIN OTHER CHRISTIANS GET UPDATE BY EMAIL" subscribe_button="Sign Me Up" show_subscribers_total="1"]
Pastor Alph Lukau MINISTRATIONS
In one of his services, the spirit of GoLukau.. Pastor Alph Lukau to a lady named Yvonne who was visiting Alleluia Ministries for the 3rd time. God revealed to the Man of God that there was a marine spirit operating in her life and that this covenant was established before she was born and she was therefore married under water. Pastor Alph Lukau also revealed that there was a fish inside her body. She confirmed that the revelation was true because she had been to doctors who saw this fish through a scan! They even operated her but did not find this fish, instead, they removed fibroids! God punish the devil!
That spirit had vowed that she will never marry, it sleeps with her regularly and because of its manipulation, she attracts all the wrong men, either they are married or they waste her time!
Family, whatever man cannot do for you, God will do it for you! The Man of God prayed and delivered her from that foul spirit! He prophesied that God would release her and that she will get married, have children and begin to see an elevation in her place of employment. The man she will marry will be a Pastor and businessman born in 1977. God does not make mistakes. He speaks with precision and accuracy. We look forward to her testimony in the name of Jesus!
May every power of the enemy in your life be broken in the name of Jesus!
May your life be free! Pastor Alph Lukau
May everything you lost in your life come back in the name of Jesus! As the anointing oil falls on you, may every covenant that was entered into with or without your knowledge be destroyed in the name of Jesus!
South African pastor and General overseer of Alleluia Ministries International, Alph Lukau, is said to be the richest pastor in the world, with an estimated net worth of $1billion. Alleluia Ministries International (AMI) has TENS OF THOUSANDS of members in Africa, Europe, and South America.
May God do SOMETHING NEW in your life before 2018 is over.
Alph Lukau Youtube
If you would like to receive a NOTIFICATION when we are LIVE Streaming – SUBSCRIBE to our YOUTUBE Channel.
CLICK this Link
https://www.youtube.com/channel/
UCmBMGitwFg3dDFNtOSQT1JQ
CLICK SUBSCRIBE button
CLICK on the ALARM BELL to receive notifications
May God do SOMETHING NEW in your…
More Pastor Alph Lukau youtube.com