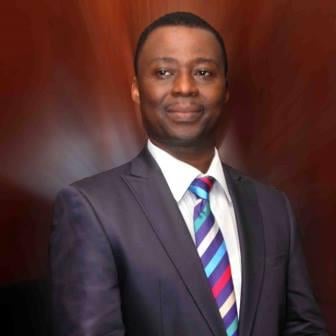 Mountain Top Life Daily Devotional 2 August 2023 By Dr. D.K Olukoya – Symbols Of God's Faithful Care (II)
TOPIC: Symbols Of God's Faithful Care (II) (Mountain Of Fire and Miracle Ministries, MFM Devotional 2 August 2023)
BIBLE IN ONE YEAR: Psalms 148, Psalms 149, Hebrews 13, James 1
FIRE SCRIPTURE: Ezekiel 34:11-31 (KJV)
11 For thus saith the Lord God; Behold, I, even I, will both search my sheep, and seek them out.
12 As a shepherd seeketh out his flock in the day that he is among his sheep that are scattered; so will I seek out my sheep, and will deliver them out of all places where they have been scattered in the cloudy and dark day.
13 And I will bring them out from the people, and gather them from the countries, and will bring them to their own land, and feed them upon the mountains of Israel by the rivers, and in all the inhabited places of the country.
14 I will feed them in a good pasture, and upon the high mountains of Israel shall their fold be: there shall they lie in a good fold, and in a fat pasture shall they feed upon the mountains of Israel.
15 I will feed my flock, and I will cause them to lie down, saith the Lord God.
16 I will seek that which was lost, and bring again that which was driven away, and will bind up that which was broken, and will strengthen that which was sick: but I will destroy the fat and the strong; I will feed them with judgment.
17 And as for you, O my flock, thus saith the Lord God; Behold, I judge between cattle and cattle, between the rams and the he goats.
18 Seemeth it a small thing unto you to have eaten up the good pasture, but ye must tread down with your feet the residue of your pastures? and to have drunk of the deep waters, but ye must foul the residue with your feet?
19 And as for my flock, they eat that which ye have trodden with your feet; and they drink that which ye have fouled with your feet.
20 Therefore thus saith the Lord God unto them; Behold, I, even I, will judge between the fat cattle and between the lean cattle.
21 Because ye have thrust with side and with shoulder, and pushed all the diseased with your horns, till ye have scattered them abroad;
22 Therefore will I save my flock, and they shall no more be a prey; and I will judge between cattle and cattle.
23 And I will set up one shepherd over them, and he shall feed them, even my servant David; he shall feed them, and he shall be their shepherd.
24 And I the Lord will be their God, and my servant David a prince among them; I the Lord have spoken it.
25 And I will make with them a covenant of peace, and will cause the evil beasts to cease out of the land: and they shall dwell safely in the wilderness, and sleep in the woods.
26 And I will make them and the places round about my hill a blessing; and I will cause the shower to come down in his season; there shall be showers of blessing.
27 And the tree of the field shall yield her fruit, and the earth shall yield her increase, and they shall be safe in their land, and shall know that I am the Lord, when I have broken the bands of their yoke, and delivered them out of the hand of those that served themselves of them.
28 And they shall no more be a prey to the heathen, neither shall the beast of the land devour them; but they shall dwell safely, and none shall make them afraid.
Support the Good work on this Blog Donate in $ God Bless you
[jetpack_subscription_form title="GET FREE UPDDATE VIA EMAIL" subscribe_text="JOIN OTHER CHRISTIANS GET UPDATE BY EMAIL" subscribe_button="Sign Me Up" show_subscribers_total="1"]
29 And I will raise up for them a plant of renown, and they shall be no more consumed with hunger in the land, neither bear the shame of the heathen any more.
30 Thus shall they know that I the Lord their God am with them, and that they, even the house of Israel, are my people, saith the Lord God.
31 And ye my flock, the flock of my pasture, are men, and I am your God, saith the Lord God.
MEMORY VERSE: "For as a young man marrieth a virgin, so shall thy sons marry thee: and as the bridegroom rejoiceth over the bride, so shall thy God rejoice over thee." – Isaiah 62:5
MOTIVATIONAL QUOTES:
Remember that even when every demon in hell stands against you, the God of Abraham remains faithful to all His promises.
PRAISE AND WORSHIP:
Take praise and worship songs as led by the Holy Spirit
PROPHETIC WORD FOR TODAY:
HENCEFORTH, YOU WILL EXPERIENCE GOD'S LOVE AND FAITHFUL CARE IN A GREATER DIMENSION, IN THE NAME OF JESUS.
MFM Devotional For Today 2023 MESSAGE:
Yesterday, we identified three symbols of God's faithful care to believers. Today, we shall continue this discourse. I encourage you to be in God's will and partake of this divine privilege.
The fourth symbol of God's faithfulness is that He guides us like a shepherd (Ezekiel 34:11-31). The summary of our Fire Scripture for today is that shepherds (including pastors and political leaders) in Ezekiel's time failed God and the people. They were insensitive and selfish, neglecting to feed and care for God's people. Therefore, God promised to rescue His people, make them lie in green pasture, care for them and give them justice. As the good Lord extended this faithful care to His children in Ezekiel's time, He is doing the same even today. He is the Good Shepherd to as many as trust in Him.
Also Read: mfm-devotional-31-july-2023-overcoming-opportunity-wasters-ii
The fifth symbol is that like a hen, God brings believers together. Matthew 23:37 says, "O Jerusalem, Jerusalem, thou that killest the prophets, and stonest them which are sent unto thee, how often would I have gathered thy children together, even as a hen gathereth her chickens under her wings, and ye would not." A hen gathering her chickens under her wings is an apt emblem of the Saviour's tender love to those who trust in Him and entrust their faithful care to Him.
The sixth symbol is that like an eagle, God carries His children. Deuteronomy 32:11-12 says, "As an eagle stirreth up her nest, fluttereth over her young, spreadeth abroad her wings, taketh them, beareth them on her wings: So the LORD alone did lead him, and there was no strange god with him." I prophesy that the same God, who bore the Israelites on eagle's wings and brought them out of Egypt to the Promised Land, will carry you to your wealthy place and land of fulfilment, in Jesus' name.
The seventh symbol of God's faithful care to us is that like a groom, He brings us joy. The point here is that He will have delight in His people and this will be properly represented by the affection which a young man has for his bride. An important proof of God's faithful care for us is the unspeakable joy He gives us. Beloved, offer God the sacrifice of thanksgiving daily for His faithful care.
PRAYER POINTS:
MORNING
Father, I thank You for being my Good Shepherd and for guiding me, in the name of Jesus.
My Father, in the midst of the peril and turbulence of the last days, protect me and my family as a hen gathers her chickens under her wings, in the name of Jesus.
My gracious Father, bear me on eagle's wings and carry me to my land of fulfilment, in the name of Jesus.
EVENING
Throughout this year and beyond, the Lord will delight in me, in the name of Jesus.
I claim the joy of the Lord for every area of my life, in the name of Jesus.
The faithful care of God will never cease in my life, in the name of Jesus.
I declare that the presence of God will never depart from me, in the name of Jesus.
Also Read: open-heaven-for-teens-31-july-2023-the-right-type-of-fast
MOUNTAIN TOP LIFE is a daily devotional by Dr. D.K Olukoya (General Overseer, Mountain of Fire and Miracle Ministries, Worldwide)