Topic:Giving Credit
Bible in a Year:
Leviticus 11–12; Matthew 26:1–25
Let the one who boasts boast in the Lord.
1 Corinthians 1:31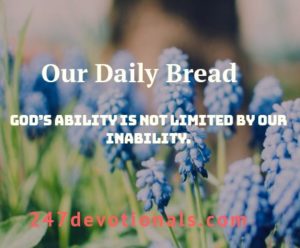 In the early 1960s, some unusual paintings featuring a person or animal with huge, sad eyes became popular. Some considered the work "kitschy"—or tacky—but others delighted in it. As the artist's husband began to promote his wife's creations, the couple grew quite prosperous. But the artist's signature—Margaret Keane—didn't appear on her work. Instead, Margaret's husband presented his wife's work as his own. Margaret fearfully remained silent about the fraud for twenty years until the couple's marriage ended. It took a courtroom "paint-off" between them to prove the true artist's identity.
The man's deception was clearly wrong, but even as followers of Jesus, we may find it easy to take credit for talents we possess, leadership skills we display, or even for our kind deeds to others. But those qualities are possible only because of God's grace. In Jeremiah 9, we find the prophet lamenting the lack of humility and the unrepentant hearts of the people. He wrote that the Lord says we shouldn't boast of our wisdom, our strength, or our riches, but only that we might understand and know that He is the Lord "who exercises kindness, justice and righteousness on earth" (v. 24).
Support the Good work on this Blog Donate in $ God Bless you
[jetpack_subscription_form title="GET FREE UPDDATE VIA EMAIL" subscribe_text="JOIN OTHER CHRISTIANS GET UPDATE BY EMAIL" subscribe_button="Sign Me Up" show_subscribers_total="1"]
Our hearts fill with gratitude as we realize the identity of the true Artist. "Every good and perfect gift is . . . from the Father" (James 1:17). All of the credit, all of the praise belongs to the Giver of good gifts.