SEEDS OF DESTINY BY DR. PASTOR PAUL ENENCHE Friday, 09 November 2018
TOPIC- THE BLESSING – A SPONSOR OF SPEED 09 November 2018
(FROM THE NOVEMBER 2018 EDITION OF THE SEEDS OF DESTINY DAILY DEVOTIONAL BY DR. PASTOR PAUL ENENCHE)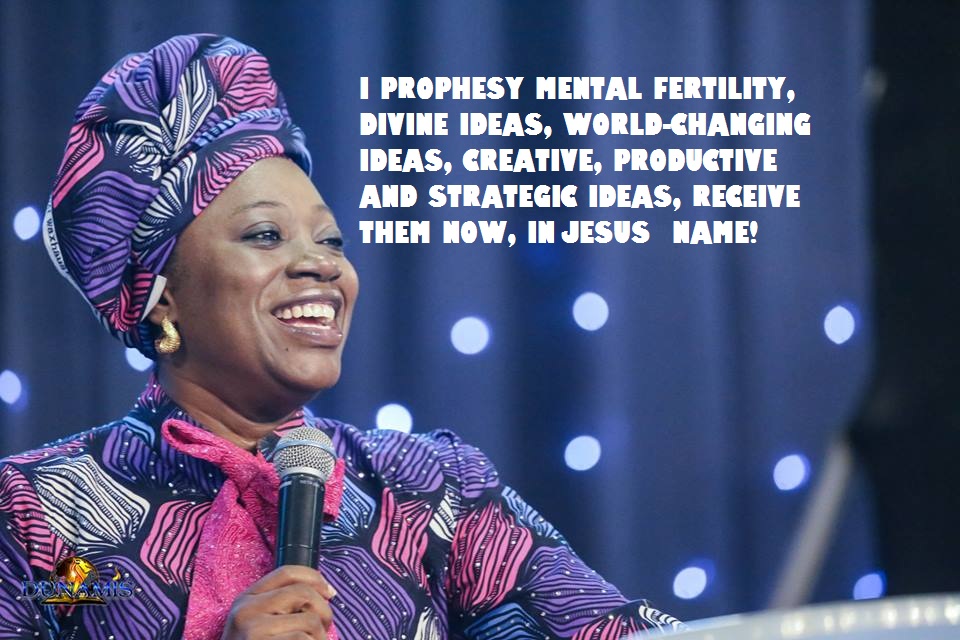 SCRIPTURE: Then Isaac sowed in that land, and received in the same year an hundredfold: and the Lord blessed him. And the man waxed great, and went forward…Genesis 26:12-13
THOUGHT FOR THE DAY: The Blessing terminates delays in life.

The Blessing of God is the Divine empowerment or motorization of human life and destiny unto success and progress. The difference between a blessed person and an unblessed person is like the difference between a canoe and a speed boat. And the major thing that differentiates a canoe from a speedboat is the engine that powers the speedboat to move with speed. By the time a person with a speedboat has crossed a River to the other side and returned, the person with a canoe is still paddling, struggling to cross the river. Both the canoe and speedboat may cross the same River but at incomparably different speed and time duration.
Now, when God connects the engine of His Blessing, or the blessinator to a person's life and destiny, that person has no option but to move forward. That was what God connected to the life of Abraham and Abraham took off and left his contemporaries behind. It was connected to the life of Isaac and he went forward (Genesis 26:12-13); the Blessing terminates delays in life.
Beloved, God will connect the engine of His Blessing into your life and destiny that will make you move faster than your contemporaries. I decree that you will not struggle to make progress in life anymore, in Jesus' Name.
Support the Good work on this Blog Donate in $ God Bless you
[jetpack_subscription_form title="GET FREE UPDDATE VIA EMAIL" subscribe_text="JOIN OTHER CHRISTIANS GET UPDATE BY EMAIL" subscribe_button="Sign Me Up" show_subscribers_total="1"]
Remember this: The Blessing terminates delays in life.
ASSIGNMENTS: THE SEEDS OF DESTINY BY DR. PASTOR PAUL ENENCHE
1. Connect with the Blessing of studying God's Word by studying the Word daily.
2. Follow the principles of the Blessed in the Scripture; Observe and follow the principles of Abraham, Isaac, Jacob, Job, etc.
FOR FURTHER UNDERSTANDING, GET THIS MESSAGE: THE POWER OF THE BLESSING
PRAYER: Lord, I connect with the Blessing for a progressive and speedy movement in life. I refuse to be a victim of delay, Lord in Jesus' Name.
DAILY BIBLE READING: Ezekiel 20:1 to 49, Hebrew 9:11 to 28, Psalm 107:1 to 43, Proverbs 27:11
QUOTE: The reason many people do not last long in a position of prosperity is because they forget their history. And as they forget their history, they lose their humility and as they lose their humility, they lose their prosperity. Culled from 21 FOOLISH THINGS PEOPLE DO by Dr Paul Enenche.
AMAZING FACT: To escape the grip of a crocodile's jaw, push your thumb into its eyeballs- it will let you go instantly.
TODAY IN HISTORY: 09/11/1953 – Cambodia gains independence from France.
DON'T FORGET TO ATTEND: The Home Church meeting by 6:00pm tomorrow at a Home Church near you. Also invite your friends and neighbours. God bless you as you do so.
THE SEEDS OF DESTINY BY DR. PASTOR PAUL ENENCHE