RCCG House Fellowship Leader's Manual 8 December 2019, Lesson 15 Every Youth Should Be A Combatant Soldier Of The Cross
Click HERE for Previous RCCG Manual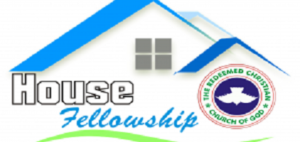 TOPIC: Every Youth Should Be A Combatant Soldier Of The Cross (scroll down for RCCG House Fellowship 8 December 2019 Anthem)
PRAYER POINT: Father, use me, I am ready to be enlisted. (RCCG House Fellowship 8 December 2019)
MEMORY VERSE: "And when Saul saw David go forth against the Philistine, he said unto Abner, the captain of the host, Abner, whose son is this youth? And Abner said, As thy soul liveth, O king, I cannot tell." – 1 Samuel 17:55
TEXT: 1 Samuel 17:31-51
31 And when the words were heard which David spake, they rehearsed them before Saul: and he sent for him.
32 And David said to Saul, Let no man's heart fail because of him; thy servant will go and fight with this Philistine.
33 And Saul said to David, Thou art not able to go against this Philistine to fight with him: for thou art but a youth, and he a man of war from his youth.
34 And David said unto Saul, Thy servant kept his father's sheep, and there came a lion, and a bear, and took a lamb out of the flock:
35 And I went out after him, and smote him, and delivered it out of his mouth: and when he arose against me, I caught him by his beard, and smote him, and slew him.
36 Thy servant slew both the lion and the bear: and this uncircumcised Philistine shall be as one of them, seeing he hath defied the armies of the living God.
37 David said moreover, The LORD that delivered me out of the paw of the lion, and out of the paw of the bear, he will deliver me out of the hand of this Philistine. And Saul said unto David, Go, and the LORD be with thee.
38 And Saul armed David with his armour, and he put an helmet of brass upon his head; also he armed him with a coat of mail.
39 And David girded his sword upon his armour, and he assayed to go; for he had not proved it. And David said unto Saul, I cannot go with these; for I have not proved them. And David put them off him.
40 And he took his staff in his hand, and chose him five smooth stones out of the brook, and put them in a shepherd's bag which he had, even in a scrip; and his sling was in his hand: and he drew near to the Philistine.
41 And the Philistine came on and drew near unto David; and the man that bare the shield went before him.
42 And when the Philistine looked about, and saw David, he disdained him: for he was but a youth, and ruddy, and of a fair countenance.
43 And the Philistine said unto David, Am I a dog, that thou comest to me with staves? And the Philistine cursed David by his gods.
44 And the Philistine said to David, Come to me, and I will give thy flesh unto the fowls of the air, and to the beasts of the field.
45 Then said David to the Philistine, Thou comest to me with a sword, and with a spear, and with a shield: but I come to thee in the name of the LORD of hosts, the God of the armies of Israel, whom thou hast defied.
46 This day will the LORD deliver thee into mine hand; and I will smite thee, and take thine head from thee; and I will give the carcases of the host of the Philistines this day unto the fowls of the air, and to the wild beasts of the earth; that all the earth may know that there is a God in Israel.
47 And all this assembly shall know that the LORD saveth not with sword and spear: for the battle is the LORD'S, and he will give you into our hands.
48 And it came to pass, when the Philistine arose, and came and drew nigh to meet David, that David hasted, and ran toward the army to meet the Philistine.
49 And David put his hand in his bag, and took thence a stone, and slang it, and smote the Philistine in his forehead, that the stone sunk into his forehead; and he fell upon his face to the earth.
50 So David prevailed over the Philistine with a sling and with a stone, and smote the Philistine, and slew him; but there was no sword in the hand of David.
51 Therefore David ran, and stood upon the Philistine, and took his sword, and drew it out of the sheath thereof, and slew him, and cut off his head therewith. And when the Philistines saw their champion was dead, they fled.
INTRODUCTION:
Who is a "youth"? A youth is a young person, who is full of energy, vibrant and is between upper teen´s years and twenties and thirties. The "Combatant Soldier of the Cross" on the other hand may be defined as a soldier of the armies of God or those who release themselves to be used as His battle-axe in winning souls, establishing souls before God, in delivering captives and in ensuring that destinies of people are restored back. We pray that the Holy Spirit gives us more insight into the topic.
LESSON OUTLINES
WHY SHOULD YOUTH BE COMBATANT SOLDIERS OF THE CROSS?
Support the Good work on this Blog Donate in $ God Bless you
[jetpack_subscription_form title="GET FREE UPDDATE VIA EMAIL" subscribe_text="JOIN OTHER CHRISTIANS GET UPDATE BY EMAIL" subscribe_button="Sign Me Up" show_subscribers_total="1"]
1. Nobody knows when his/her time will be up, that death will come knocking, so it is better to start early in life, so that whenever the time is up, heaven will be one´s surest destination.
2. It is good to be trained, to imbibe good virtues and to be able to demonstrate what one has learned right from the youthful age.
3. The element of surprise is often associated with many activities of the youth.
4. The youthful exuberance always makes them to be determined to make a change; in this case: a positive change.
5. Energy or strength which is needed in addition to the wisdom of God to be able to excel as a soldier of the cross, can be found abundantly in the youth. – Proverbs 20:29; Psalm 8:2
6. Apart from being a good ground for God to demonstrate His greatness, it also provides opportunity to use them for a longer period.
7. The ability to combine modern technology with the ancient knowledge gained and by listening to the voice of God or through reading His words makes them more advantageously placed than adults.
8. They consequently have a wider audience to reach out than the older ones.
9. The popular adage says: "An idle mind is the devils workshop". When we engage our youth in things of God, obviously the kingdom of the devil will be depopulated.
10. Engaging them from a youthful age in things of God also will not allow them to occupy their minds with devilish acts, such as joining cults, internet frauds, pornographic sides, addiction and other vices.
SUMMARY: God's army is the strongest and the best you can find, join now at the possible peak of your effectiveness.
CONCLUSION: Every family should make it a matter of utmost priority to ensure that their young ones are enlisted into God's Army.
PRAYER POINTS:
1. Father, thank you for this exposition concerning our youth.
2. My father, my father, please help us to train our youth in the way of the Lord.
3. Almighty father, please help all the youth of RCCG worldwide to be established as God´s Combatants.
4. Father, please empower all the christian youth with Your spirit of boldness to preach Your gospel and to do exploits for You.
5. Father, please help Daddy G.O. and his family to continuously be a breeding ground for recruitment of youth into the army of the cross.
6. Father, please grant us at our various House Fellowship Centres divine revelations how to raise young combatant soldiers into God's army. .
GOLDEN DIET FOR THE WEEK
MONDAY: John 9:4-5; Ecclesiastes 12:1 – Father, please give our youth the grace to do Your work at their youthful age.
TUESDAY: Ephesians 6:11, Genesis 3:1-7 – Father, please help our youth not to fall into the deceit of the devil in internet or in any other device.
WEDNESDAY: Psalm 8:2 – Father, please help our youth to use the power you have given them wisely for You.
THURSDAY: Proverbs 20:29a – Father, please help our youth, especially the christian youth, to use their strengths positively for You.
FRIDAY: Hebrews 10:19-20 – Father, please give our youth the grace to consecrate themselves for You.
SATURDAY: 1 Samuel 8:1-6 – Father, we come against destiny wasters and destroyers over our youth in Jesus name.
SUNDAY: 1 Samuel 17:31-51 – Father, please empower our youth to conquer every Goliath before them.
House Fellowship Anthem (RCCG House Fellowship 8 December 2019)
I love this family Of God,
So closely knitted into one,
They have taken me into their arms
And 'am so glad to be
A part of this great family
I bless this family of God,
So greatly prospered by the Lord,
They have taken me into their arms
And 'am so glad to be
A part of this great family
I know this family of God,
So deeply rooted in the word,
They have taken me into their arms
And 'am so glad to be
A part of this great family
I see this family of God,
So highly lifted above all,
They have taken me into their arms
And 'am so glad to be
A part of this great family
Come and join this family of God,
So highly favoured by the Lord,
They have taken me into their arms
And 'am so glad to be
A part of this great family
SUGGESTED TIME SCHEDULE
10 minutes for Opening Prayer, Praise and Worship
10 minutes for Testimonies
15 minutes for Bible Discussion
15 minutes for General Prayers
10 minutes for Questions & Answers
5 minutes for Welcoming New Members
10 minutes for Announcements, Offering, House Fellowship Anthem & Closing Prayers.
Total – 60 Minutes (1 Hour)