RCCG Sunday School Teens Teacher's Manual 10 November 2019 – Giving God All The Glory (Lesson 11)
Click HERE for Previous RCCG Manual
TOPIC: Giving God All The Glory
BIBLE TEXT: John 9:23-25
23 Therefore said his parents, He is of age; ask him.
24 Then again called they the man that was blind, and said unto him, Give God the praise: we know that this man is a sinner.
25 He answered and said, Whether he be a sinner or no, I know not: one thing I know, that, whereas I was blind, now I see.
Romans 4:20: He staggered not at the promise of God through unbelief; but was strong in faith, giving glory to God;
MEMORY VERSE: "It is a good thing to give thanks unto the LORD, and to sing praises unto thy name, O most High:" – Psalms 92:1
LESSON AIM: To teach the teens to give all the glory to God.
CENTRAL TRUTH: Always acknowledge God in all you do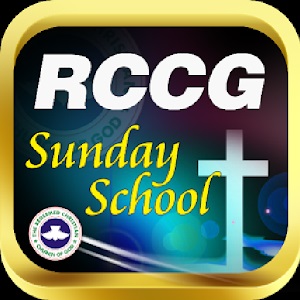 INTRODUCTION: It is good to give thanks to God always. Ps. 92:1. This is what God expects from His children. For all He has done, most importantly that He made a way for us to be delivered from the hands of the enemy and from eternal doom by sending His only Begotten Rom to die for us. And through the death of Jesus Christ, we now have access to God. He said we can come boldly before the throne of grace to obtain mercy. Heb. 4:16. This is a good reason to give God praise always.
STUDY GUIDE:
A. How do we give God all the glory?
Support the Good work on this Blog Donate in $ God Bless you
[jetpack_subscription_form title="GET FREE UPDDATE VIA EMAIL" subscribe_text="JOIN OTHER CHRISTIANS GET UPDATE BY EMAIL" subscribe_button="Sign Me Up" show_subscribers_total="1"]
Acknowledge His omniscient, omnipotent and omnipresent nature.
Praise Him always particularly for your achievements.
Always be humble before Him. Be quick to confess and repent of your sins.
Be open and truthful before Him always. Live a complete plain and transparent life.
B. Benefits of giving God all the glory:
It is a commandment and we will reap the blessings of obedience. 1 Thess. 5:18
He will do more.
Our land will yield its increase. Ps. 67:5-6
He will make us shine as light to the world.
We will continually be in His presence because God inhabits the praises of His people. Ps. 22:3
He fights our battles and gives us victory. 2 Chron. 20:21-22.
Ask teenagers to add more to the benefits.
DISCUSSION: Discuss how we can give God lory in our day to day activities. John 15:5
CONCLUSION: One thing we must always have at our the back of our minds is that all glory belongs to God. Giving God all the glory simply means that we acknowledge His sovereignty over our lives. We acknowledge Him as our source. Let us not at anytime think we have done anything, for without Him we can do nothing.
DEVOTION FOR THE WEEK
SUNDAY: 2 Corinthians 6:11-17 You are to be Holy
MONDAY: 2 Timothy 2:1-10 – Grace in the Lord
TUESDAY: 1 Peter 1:3-10 – Heavenly Inheritance
WEDNESDAY: Matthew 10:32-33 – Confess Christ
THURSDAY: Mark 4:33-38 – Follow Christ
FRIDAY: James 3;16-18 – Don't provoke the Holy Spirit
SATURDAY: John 17:20-26 – Pray for all Believers
Sunday School Hymn
O Sunday School, on the Lord's day,
O how I love Thee well,
I am happy, it makes me glad
To rejoice at Thy birth.
O Sunday School, on the Lord's day,
Thy friend friendship suits me well,
Both young and old will sing Thy song,
We long for Sunday School.
O Sunday School, on the Lord's day,
Christ was Thy first teacher,
The Holy Spirit, great teacher,
Does manifest in thee.
O Sunday School, on the Lord's day,
This testimony is sure,
That God, the Father Almighty,
Poured His blessing on Thee.
O Sunday School, on the Lord's day,
Though the sun be so bright,
Or if the clouds be black with rain,
I'll be in Sunday School.
O Sunday School, on the Lord's day,
I rejoice to see Thee,
Will thou pass over me today?
Without my being blest?