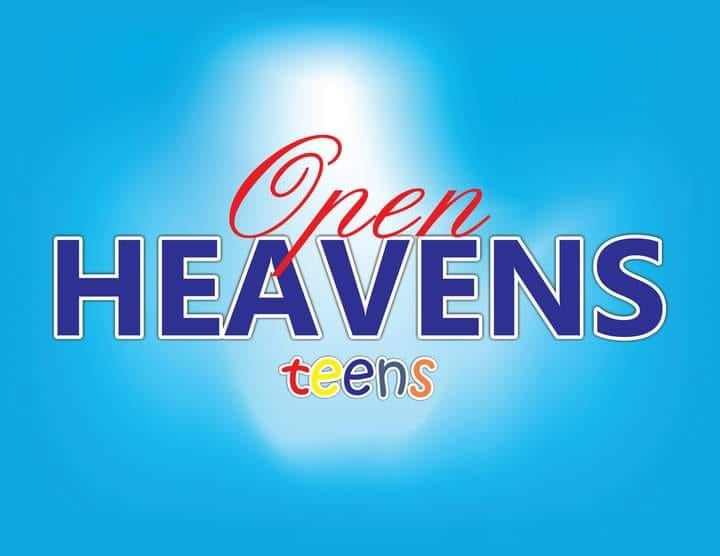 Open Heaven For Teens 21 July 2023 – Goodness
TOPIC: Goodness [Open Heaven for Teens 21 July 2023]
MEMORISE: As we have therefore opportunity, let us do good unto all men, especially unto them who are of the household of faith. Galatians 6:10
Also Read: open-heaven-for-teens-july-10-2023-the-bread-of-life
READ: Galatians 5:22-23
22 But the fruit of the Spirit is love, joy, peace, longsuffering, gentleness, goodness, faith,
23 Meekness, temperance: against such there is no law.
BIBLE IN ONE YEAR: Isaiah 25-28
MESSAGE
Support the Good work on this Blog Donate in $ God Bless you
[jetpack_subscription_form title="GET FREE UPDDATE VIA EMAIL" subscribe_text="JOIN OTHER CHRISTIANS GET UPDATE BY EMAIL" subscribe_button="Sign Me Up" show_subscribers_total="1"]
A fellow whose life is filled with goodness does only the things motivated by righteousness and has a true desire to help others. Goodness entails being morally right in words and actions. Humanly speaking, this may not be perfectly attained, but once the Holy Spirit comes on a fellow, He begins to work in his/her life thereby causing positive changes. Where he/she has been selfish, cruel, and rebellious, he/she now possesses only good traits and morals.
Good people always desire to be a blessing to others and ensure that they only do good deeds. Although it is not easy to be good, especially in the world we are in today, as you continually yield to the Holy Spirit, He makes it easier to express goodness to everyone who comes your way. When your colleagues, friends, family and others around you see your good works, they will glorify your Father in Heaven (Matthew 5:16).
ACTION POINT:
Go out of your way to be kind and do good to at least two people today.
HYMN 21 – I Want To Be Like Jesus
I want to be like Jesus,
So lowly and so meek;
For no one mark'd an angry word,
That ever heard Him speak,
I want to be like Jesus,
So frequently in prayer;
Alone upon the mountain top,
He met his Father there.
I want to be like Jesus,
I never, never find
That He, though persecuted was
To anyone unkind.
I want to be like Jesus,
Engaged in doing good;
So that of me it may be said
"He hath done what he could."
I want to be like Jesus,
Who sweetly said to all,
"Let little children come to Me;"
I would obey the call.
But oh I'm not like Jesus,
As anyone may see;
O gentle Saviour, send Thy grace,
And make me like to Thee
Daily Devotional for Teen's guide was written by Pastor E.A. Adeboye, the General Overseer of the Redeemed Christian Church of God, one of the largest evangelical church in the world and also the President of Christ the Redeemer's Ministries.