Joyce Meyer's Daily 27 June 2018
Topic: Lord, Teach Me to Pray [Joyce Meyer's Devotional Wednesday June 27, 2018]
Where there is no vision [no redemptive revelation of God], the people perish. — Proverbs 29:18 (AMPC)
Joyce Meyer's Daily 27 June 2018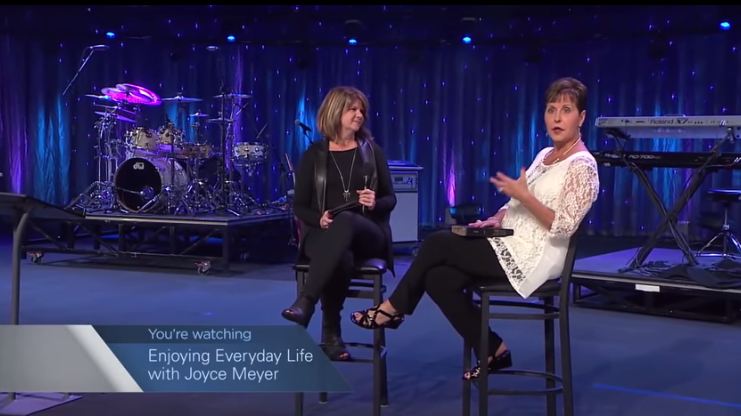 One of the most important, life-changing prayers a person can ever utter is: "Lord, teach me to pray." It's not simply, "Lord, teach me to pray," but "Lord, teach me to pray." You see, simply knowing about prayer is not enough; we have to know how to pray—to talk and listen to God—as individuals who are in an intimate, dynamic personal relationship with the God to Whom we pray. Although there are principles of prayer that apply to everyone, we are individuals and God will lead each of us to pray and communicate with Him in uniquely personal ways.
There was a time when I attended many "prayer seminars," and then attempted to duplicate in my prayer experience what I heard others say about the way they prayed. Eventually, though, I realized God had a personalized prayer plan for me—a way for me to talk to Him and listen to Him most effectively—and I needed to find out what that was. I started by saying, "Lord, teach me to pray." God answered me in a powerful way and brought wonderful improvements to my prayer life.
Support the Good work on this Blog Donate in $ God Bless you
[jetpack_subscription_form title="GET FREE UPDDATE VIA EMAIL" subscribe_text="JOIN OTHER CHRISTIANS GET UPDATE BY EMAIL" subscribe_button="Sign Me Up" show_subscribers_total="1"]
If you want to enjoy a deeper, intimate, powerful relationship with God through prayer, I encourage you to say, "Lord, teach me to pray." He'll do it, and you'll soon find greater freedom and effectiveness in your prayer life. God will lead you in a unique, fresh plan that works wonderfully for you.
Prayer Starter:
Father, thank You that I can freely and confidently come to You and pray about anything. Teach me to pray. Help me to learn and enjoy the unique, personalized prayer plan You have for me. In Jesus' Name, Amen.
If you missed yesterday devotional, please click to read "Joyce Meyer Daily Devotional HERE''
From Joyce Meyer's Ministries.