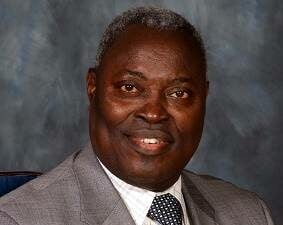 DCLM Daily Manna 25 July 2023 Devotional by Pastor W. F. Kumuyi — Don't Play God!
TOPIC: Don't Play God! (DCLM Daily Manna 25 July 2023)
KEY VERSE: "Then Eliphaz the Temanite answered and said, Is not thy wickedness great? and thine iniquities infinite? (Job 2:1,5).
TEXT: Job 2:1-11 (KJV)
1 Again there was a day when the sons of God came to present themselves before the Lord, and Satan came also among them to present himself before the Lord.
2 And the Lord said unto Satan, From whence comest thou? And Satan answered the Lord, and said, From going to and fro in the earth, and from walking up and down in it.
3 And the Lord said unto Satan, Hast thou considered my servant Job, that there is none like him in the earth, a perfect and an upright man, one that feareth God, and escheweth evil? and still he holdeth fast his integrity, although thou movedst me against him, to destroy him without cause.
4 And Satan answered the Lord, and said, Skin for skin, yea, all that a man hath will he give for his life.
5 But put forth thine hand now, and touch his bone and his flesh, and he will curse thee to thy face.
6 And the Lord said unto Satan, Behold, he is in thine hand; but save his life.
7 So went Satan forth from the presence of the Lord, and smote Job with sore boils from the sole of his foot unto his crown.
8 And he took him a potsherd to scrape himself withal; and he sat down among the ashes.
9 Then said his wife unto him, Dost thou still retain thine integrity? curse God, and die.
10 But he said unto her, Thou speakest as one of the foolish women speaketh. What? shall we receive good at the hand of God, and shall we not receive evil? In all this did not Job sin with his lips.
Support the Good work on this Blog Donate in $ God Bless you
[jetpack_subscription_form title="GET FREE UPDDATE VIA EMAIL" subscribe_text="JOIN OTHER CHRISTIANS GET UPDATE BY EMAIL" subscribe_button="Sign Me Up" show_subscribers_total="1"]
11 Now when Job's three friends heard of all this evil that was come upon him, they came every one from his own place; Eliphaz the Temanite, and Bildad the Shuhite, and Zophar the Naamathite: for they had made an appointment together to come to mourn with him and to comfort him.
DCLM Daily Manna For Today MESSAGE:
The danger of too much learning and knowledge not moderated is that it can make one arrogant. It makes one assume every other person is wrong in their views and that you alone have the correct answers and solutions to every issue. He craves to be given attention, consulted and heard at all times. Such a person does not have regard for other persons and often feels he is above all.
Eliphaz was not pleased with Job's argument because he felt he knew better and had superior arguments that would convict Job of his guilt. He levelled some accusation that were so direct at Job as if he was an eyewitness. He assumed the role of God and, therefore, came into the scene as a self-appointed adjudicator. God would later rebuke him alongside Zopher and Bildad, his other friends.
Also Read: dclm-daily-manna-21-july-2023-the-impact-of-faith
So many people have assumed the role of God in the lives of other people around them. Because of their knowledge and other gifts they have, they believe they know all things and have answers to every problem. Their knowledge makes them conclude too quickly on matters without carefully considering other possibilities to the issue or listening to the opinions of others. In their elevated positions, they expect that others will defer to them and consult them as living oracles before taking important decisions in life.
God has endowed us with knowledge and gifts so we can use them to draw people's attentions to Him and not block them. Do not allow anyone to sit as God over your life and control you with his presumed knowledge and gifts. Develop personal faith in God and deepen your relationship with Him through a regular study of His word and prayers.
THOUGHT FOR THE DAY:
Don't usurp God's place in other people's lives.
BIBLE IN ONE YEAR:
2 Chronicles 22-25
Deeper Life Daily Manna For Today 2023 was written by Pastor W. F. Kumuyi; is the founder and General Superintendent of the Deeper Life Bible Church situated at KM 42 on the busy Lagos-Ibadan Expressway, Nigeria.