Topic:Salvation: A Relationship
10th May
And when they were come out of the ship, straightway they knew him,
Mark 6:53-56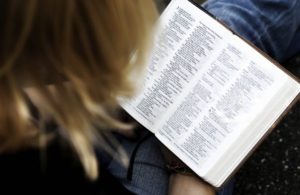 The word "know" can mean many things from as little as "to perceive with the senses or the mind" to a much deeper meaning of "a thorough experience with."
This knowing, then, is not just intellectual, but a personal, intimate understanding. Jesus defines eternal life as knowing God the Father and Jesus Christ. Eternal life is having an intimate, personal relationship with God the Father and Jesus the Son. This intimacy with God is what salvation is all about. Forgiveness of our sins is not the point of salvation. This intimacy with the Father is. Of course, Jesus did die to purchase forgiveness for our sins because unforgiven sins block us from intimacy with God. Sin was an obstacle that stood between God and us. It had to be dealt, with and it was. But anyone who views salvation as only forgiveness of sins and stops there is missing out on eternal life.
Salvation was intended to be presented as the way to come back into harmony with God. Instead, it has often been presented as the way to escape the problems of this life and later the judgment of hell. It is possible to get born again with that kind of thinking, but more often than not, people who get saved through that type of ministry view the Lord as someone to help them through times of crisis and not someone to know in an intimate way. Jesus died for us out of love (Jn. 3:16) – a love that longed to have intimate communion with man.
Support the Good work on this Blog Donate in $ God Bless you
[jetpack_subscription_form title="GET FREE UPDDATE VIA EMAIL" subscribe_text="JOIN OTHER CHRISTIANS GET UPDATE BY EMAIL" subscribe_button="Sign Me Up" show_subscribers_total="1"]
Most non-believers are so occupied with their "hell on earth" that they don't really think or care about their eternal future. They are fed up with religion. They are looking for something that will fill the emptiness inside. Only an intimate relationship (eternal life) with our Father can do that. We need to tell them.