Joel Osteen
TOPIC- Positioned to Receive (Jun 13, 2018

, Devotional

)
Positioned to Receive
TODAY'S SCRIPTURE:
"If you believe, you will receive…"
Matthew 21:22, NIV
TODAY'S WORD: Joel Osteen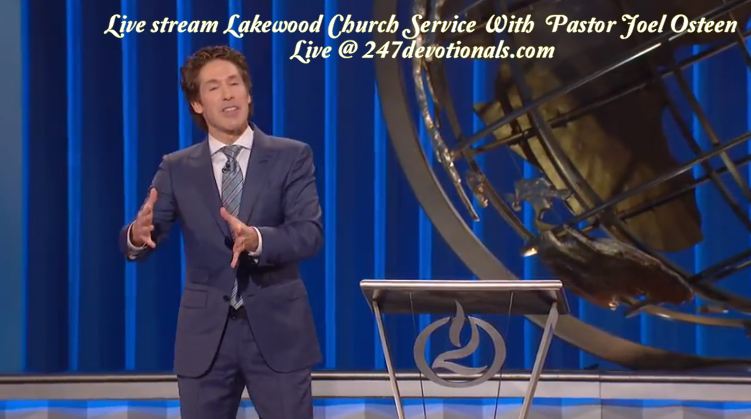 Support the Good work on this Blog Donate in $ God Bless you
[jetpack_subscription_form title="GET FREE UPDDATE VIA EMAIL" subscribe_text="JOIN OTHER CHRISTIANS GET UPDATE BY EMAIL" subscribe_button="Sign Me Up" show_subscribers_total="1"]
All through the Bible, there are so many promises of what God has already done for us. It says in Ephesians that "God has blessed us with every spiritual blessing." It says in Colossians that "God has made us worthy." There is mercy for any mistake we will ever make. It's already been taken care of. He paid the ultimate price through the death, burial and resurrection of His Son, Jesus. He's done His part. Now it's up to us to do our part. We have to start believing it so we can receive.
In the natural, when someone gives you a gift, what's the first thing you say? "Thank you." When you give thanks, it's a sign that you are receiving the gift. Today, receive what God has given you by saying, "Father, thank You for Your mercy. Thank You for supplying all of my needs. Thank You for Your goodness in my life."
As you learn to give Him thanks, you are learning to receive from Him. Open your heart by faith today and thank Him for all of the blessings He has in store for you!
PRAYER FOR TODAY: Joel Osteen
"God, I come to You today giving You thanks and praise for Your faithfulness in my life. I receive Your Word which is life and strength to my soul. Help me to keep my heart focused on You in Jesus' name. Amen."