Seed Of Destiny Thursday, 04 October 2018- A LIFTING BY VISION
(FROM THE OCTOBER 2018 EDITION OF THE SEEDS OF DESTINY DAILY DEVOTIONAL BY DR. PASTOR PAUL ENENCHE)
TOPIC- A LIFTING BY VISION THURSDAY 4TH OCTOBER, 2018
SCRIPTURE: And the Lord said unto Abram…Lift up now thine eyes, and look from the place where thou art northward, and southward, and eastward, and westward…to thee will I give… Genesis 13:14-15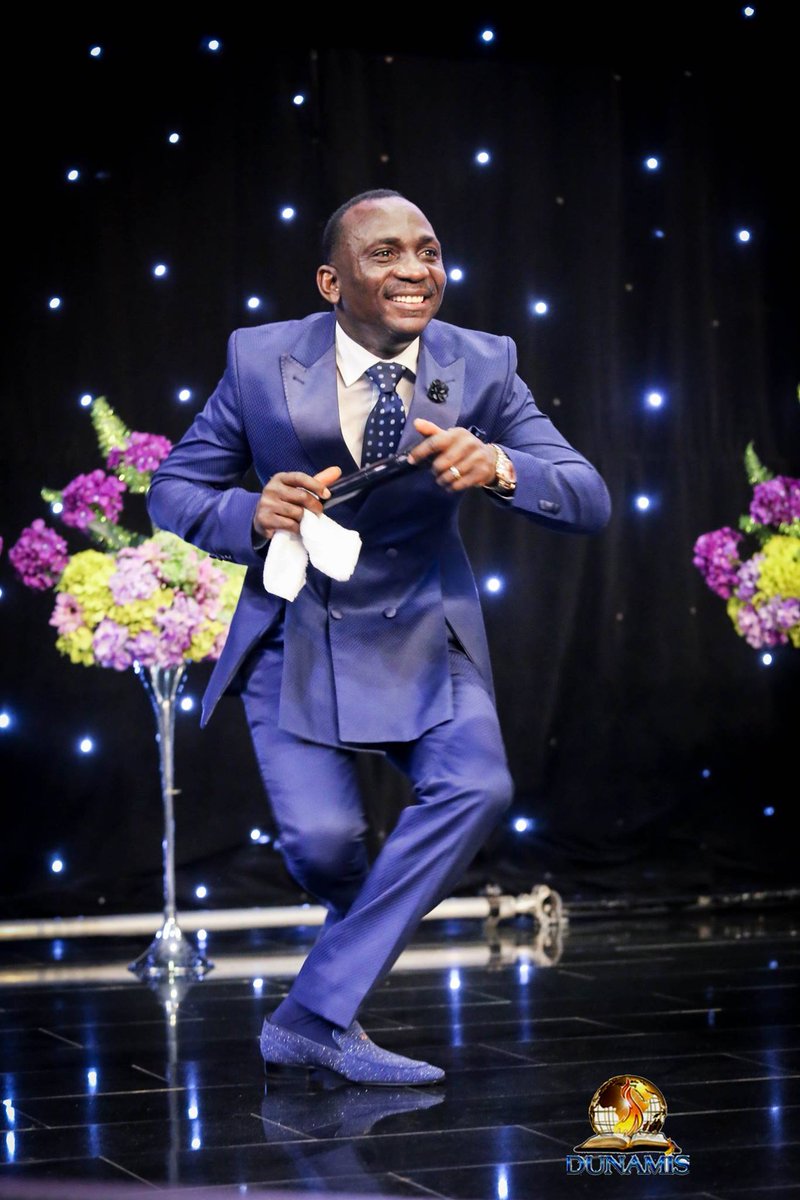 THOUGHT FOR THE DAY: What man sees determines what God gives; to see far is to go far.
The realm of authority and dominion is God's plan for His children. As children of God, authority is our realm, dominion is our position and the high places of life is our destiny. The Most High God cannot have the most-low children.
From our anchor Scripture, we understand that God asked Abraham to lift up his eyes. Now, a lift can be described as a raise or a shift from a lower position to a higher position. God always wants His children to exist in a high realm or position in life. So, there is a connection between seeing and lifting; there is a connection between vision and promotion. People of great vision are people of great lifting.
The truth is, what man sees determines what God gives. As long as Abraham saw nothing, God gave him nothing, but when he lifted up his eyes and began to see, God had no other choice but to give him the lands. The extent of your seeing determines the measure of your receiving (Genesis 13:14-15). To see far is to go far.
When a man sees enlargement in the eyes of his mind, that man is set for a lifting. It is not possible to have a mega result in life with a micro insight.
David had the vision to kill Goliath despite Goliath's size and vast experience in war. That vision delivered Goliath cheaply to David and shifted him to the next level in Israel.
Today, I prophesy upon you the capacity to see the future and the grace to look beyond the immediate in order to achieve the ultimate, in Jesus' Name.
Support the Good work on this Blog Donate in $ God Bless you
[jetpack_subscription_form title="GET FREE UPDDATE VIA EMAIL" subscribe_text="JOIN OTHER CHRISTIANS GET UPDATE BY EMAIL" subscribe_button="Sign Me Up" show_subscribers_total="1"]
REMEMBER THIS: What a man sees determine what God gives; to see far is to go far.
ASSIGNMENTS:
1. Determine to be a person of vision.
2. Take action steps to realize the visions of your life.
PRAYER: O Lord, help me to be a person of solid vision. Deliver me from the lifestyle of visionlessness, Lord, in Jesus' Name.
FOR FURTHER UNDERSTANDING, GET THIS MESSAGE: VISION AND ENLARGEMENT (1).
QUOTE: It doesn't matter how hopeless your situation or state might be, once you can trust God and desire a transformation to greatness, God will certainly give you a lift into the greatness. Culled from HOW TO LEAVE THE GROUND LEVEL OF LIFE by Dr. Becky Paul-Enenche
DAILY READING: Jeremiah 2:31 to 4:18, Colossians 1:1 to 17, Psalm 76:1 to 12, Proverbs 24:21 to 22
AMAZING FACT: The tiger's tongue is covered with numerous small, sharp, rear-facing projections called papillae.
TODAY IN HISTORY: 4/10/1537 – The first complete English-language Bible (the Matthew Bible) is printed, with translations by William Tyndale and Miles Coverdale.