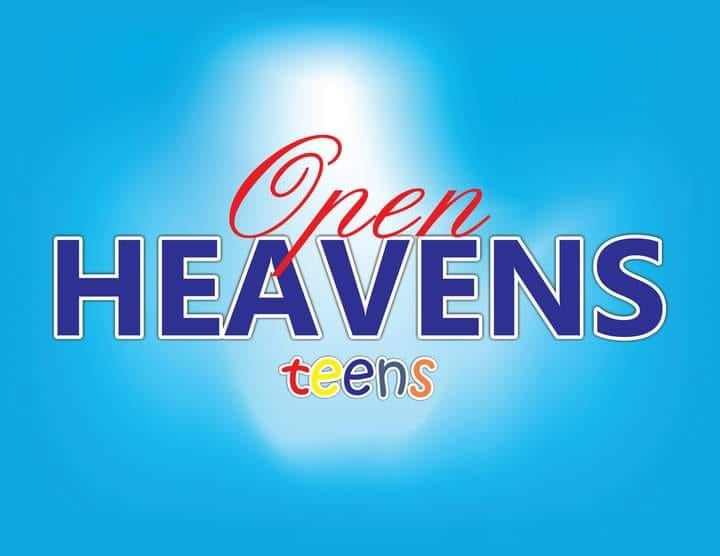 Open Heaven For Teens 12 July 2023 – Thriving In Business
TOPIC: Thriving In Business [Open Heaven for Teens 12 July 2023]
MEMORISE: I am the Lord thy God which teacheth thee to profit, which leadeth thee by the way that thou shouldest go. Isaiah 48:17
Also Read: open-heaven-for-teens-11-july-2023-virginity-plus-others
READ: Luke 5:2-9
2 And saw two ships standing by the lake: but the fishermen were gone out of them, and were washing their nets.
3 And he entered into one of the ships, which was Simon's, and prayed him that he would thrust out a little from the land. And he sat down, and taught the people out of the ship.
4 Now when he had left speaking, he said unto Simon, Launch out into the deep, and let down your nets for a draught.
5 And Simon answering said unto him, Master, we have toiled all the night, and have taken nothing: nevertheless at thy word I will let down the net.
6 And when they had this done, they inclosed a great multitude of fishes: and their net brake.
7 And they beckoned unto their partners, which were in the other ship, that they should come and help them. And they came, and filled both the ships, so that they began to sink.
8 When Simon Peter saw it, he fell down at Jesus' knees, saying, Depart from me; for I am a sinful man, O Lord.
Support the Good work on this Blog Donate in $ God Bless you
[jetpack_subscription_form title="GET FREE UPDDATE VIA EMAIL" subscribe_text="JOIN OTHER CHRISTIANS GET UPDATE BY EMAIL" subscribe_button="Sign Me Up" show_subscribers_total="1"]
9 For he was astonished, and all that were with him, at the draught of the fishes which they had taken:
BIBLE IN ONE YEAR: Ecclesiastes 9-12
MESSAGE
When people ask me how The Redeemed Christian Church of God successfully grew from 44 parishes to hundreds of thousands of parishes across 198 nations of the world, I tell them it is God. No matter how skillful or educated a businessman is, if God doesn't bless his business, he will keep struggling. You may say God has nothing to do with business, but I want to call your attention to the covid-19 pandemic. Even though global financial experts had been predicting world recession, I believe that they didn't envisage an economic standstill that would result in the closure of thousands of businesses around the world.
Whatever legitimate business you want to venture into, ask the Lord to lead you in every step of the way, and please understand that it's a journey that comes with both good and bad experiences. If you keep at hard work, integrity, discipline, prudence in expenses, tithing your profits, appropriate delegation, et cetera, your success will be very steady. I pray that God will grant you success in your endeavours in Jesus' name.
PRAYER POINT
Father, please grant me good success in all my endeavours in Jesus name.
HYMN 8 – Forth In Your Name, O Lord, I Go,
Forth in your name, O Lord, I go,
My daily labor to pursue,
You only, Lord, resolved to know
In all I think or speak or do.
The task your wisdom has assigned
Here let me cheerfully fulfill;
In all my work your presence find,
And prove your good and perfect will.
You may I set at my right hand,
Whose eyes my inmost secrets view,
And labor on at your command
And offer all my work to you.
Help me to bear your easy yoke
In ev'ry moment watch and pray,
And still to things eternal look
And hasten to that glorious day.
Then with delight may I employ
All that your bounteous grace has given,
And run my earthly course with joy,
And closely walk with you in heaven.
Daily Devotional for Teen's guide was written by Pastor E.A. Adeboye, the General Overseer of the Redeemed Christian Church of God, one of the largest evangelical church in the world and also the President of Christ the Redeemer's Ministries.