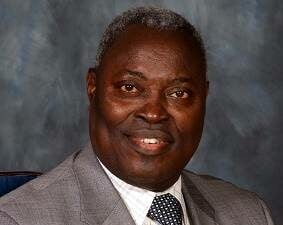 DCLM Daily Manna 27 July 2023 Devotional by Pastor W. F. Kumuyi — Faith That Works
TOPIC: Faith That Works (DCLM Daily Manna 27 July 2023)
KEY VERSE: "And when he saw them, he said unto them, Go shew yourselves unto the priests. And it came to pass, that, as they went, they were cleansed" (Luke 17:14).
TEXT: Luke 17:11-19 (KJV)
11 And it came to pass, as he went to Jerusalem, that he passed through the midst of Samaria and Galilee.
12 And as he entered into a certain village, there met him ten men that were lepers, which stood afar off:
13 And they lifted up their voices, and said, Jesus, Master, have mercy on us.
14 And when he saw them, he said unto them, Go shew yourselves unto the priests. And it came to pass, that, as they went, they were cleansed.
15 And one of them, when he saw that he was healed, turned back, and with a loud voice glorified God,
16 And fell down on his face at his feet, giving him thanks: and he was a Samaritan.
17 And Jesus answering said, Were there not ten cleansed? but where are the nine?
18 There are not found that returned to give glory to God, save this stranger.
19 And he said unto him, Arise, go thy way: thy faith hath made thee whole.
Support the Good work on this Blog Donate in $ God Bless you
[jetpack_subscription_form title="GET FREE UPDDATE VIA EMAIL" subscribe_text="JOIN OTHER CHRISTIANS GET UPDATE BY EMAIL" subscribe_button="Sign Me Up" show_subscribers_total="1"]
DCLM Daily Manna For Today MESSAGE:
In human relationships, trust is based on physical evidence. People must have something tangible to hold on to before they can believe and act on a promise or an order. When you transact a business and have made payment, you will require a receipt, which is your proof of payment and what assures you that the goods will be delivered. Your receipt is your faith in the dealer and if he fails to perform, you have something in hand to hold against him before the law.
Also Read: open-heaven-27-july-2023-god-seekers-1
In the spiritual realm, faith works differently. The lepers had faith in Jesus' ability to heal them of their disease. This was why they came to Him in the first place; but their unquestioning obedience to the words of Jesus to show themselves to the priests is a clearer demonstration of their faith. They obeyed Jesus without first seeing or sensing any changes in their bodies.
Many people fail to receive their miracles today because they are waiting to see the signs before believing and acting. If we believe so much in the power and ability of God to meet our needs, we will act upon the instructions that we receive to demonstrate our faith even if we do not immediately see or sense the evidence. If you have prayed for something such as healing, a job, a life partner, a child, etc. and you believe, then you must take action to demonstrate your faith. If you say you believe and you still sit still without taking action, then your faith is in doubt.
God's promises will never fail us and His words will never fall to the ground. When we step out in faith to act on them, they will surely and always manifest.
THOUGHT FOR THE DAY:
Faith does not wait to see before it acts.
BIBLE IN ONE YEAR:
2 Chronicles 30-33
Also Read: seeds-of-destiny-27-july-2023-who-are-you
Deeper Life Daily Manna For Today 2023 was written by Pastor W. F. Kumuyi; is the founder and General Superintendent of the Deeper Life Bible Church situated at KM 42 on the busy Lagos-Ibadan Expressway, Nigeria.