Topic: Putting First Things First
[DCLM Daily Manna 13 September 2018 Daily Devotional] Text: Haggai 1:1-15 (KJV)
Key Verse: "Thus speaketh the LORD of hosts, saying, This people say, The time is not come, the time that the LORD'S house should be built. Is it time for you, O ye, to dwell in your cieled houses, and this house lie waste?" (Haggai 1:2,4).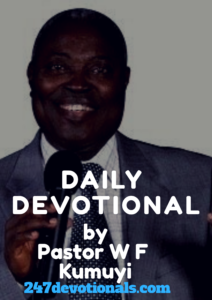 MESSAGE:
One of the most challenging tasks we have in life is making choices. The problem really is not in choosing between the good and the bad. Many of us are already wise enough to know how to do this. But the challenge really is in choosing between the good and the best. This is where many people stumble and this is where we need to display the highest form of discretion.
Prophet Haggai challenged the people of Judah to set their priority right. They had the mental belief that God was first, supreme and above all. Yet this belief was not reflected in the way they were living. The house of God laid waste and unattended to, while theirs were luxurious mansions. God rebuked them for this. God's house must be built first otherwise their labours will result in futility.
Support the Good work on this Blog Donate in $ God Bless you
[jetpack_subscription_form title="GET FREE UPDDATE VIA EMAIL" subscribe_text="JOIN OTHER CHRISTIANS GET UPDATE BY EMAIL" subscribe_button="Sign Me Up" show_subscribers_total="1"]
This is the same challenge the Lord is giving us today. Many of us believe that God should take the first place in our lives but practically, we are not demonstrating this. When it comes to building the house of God or giving our time, talent and resources for the service of God, we tend to consider ourselves first. Make a comparison of your personal house to the church of God; which takes your first consideration? Do you not rather consider your work, business, career, family, and so on first before you think of God and His service?
If we want the best from God, then we must give Him the first place in our lives. Many people experience inexplicable failures and loses in life because they have not truly accorded God the first place. Repent now; do the right thing and God will bless you beyond your imagination.
Thought For The Day: God will grant true blessings when we put Him first.
Bible Reading In One Year: Joel