Topic:RECEIVE AS YOU HEAR THE GOOD NEWS
Romans 1:16
For I am not ashamed of the gospel of Christ, for it is the power of God to salvation for everyone who believes…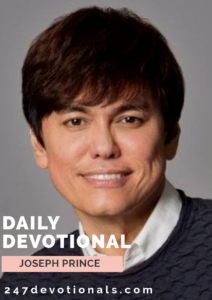 If you have been to motivational seminars, you would probably have heard the speakers say, "If you follow these five steps, then you will come to a place of financial increase." They would probably have told you also that if you don't succeed, it is because you did not follow the steps correctly or diligently.
Thank God that the gospel or good news does not work like that! The minute you hear or read the good news, and you believe and receive it, His Word goes forth to sozo (the Greek word for "save") you, making you whole in every way, "for it is the power of God to salvation for everyone who believes."
What is the good news? It is that God loves us so much that He gave us His Son to take our beating so that we can have His blessings without having to work for them. Right now, as you are reading this devotional, listening to a preacher or watching a sermon DVD, as you hear God's Word, His power is released into your situation, working things out for you and turning your situation around for your good.
Support the Good work on this Blog Donate in $ God Bless you
[jetpack_subscription_form title="GET FREE UPDDATE VIA EMAIL" subscribe_text="JOIN OTHER CHRISTIANS GET UPDATE BY EMAIL" subscribe_button="Sign Me Up" show_subscribers_total="1"]
In Acts 14:8–10, we see Paul preaching the good news in Lystra. A man who was crippled from birth was listening to Paul. Paul, seeing that he had faith to be healed, said, "Stand up straight on your feet!" And the man leaped and walked! He heard the good news, believed it and was healed.
At a leadership conference in Oslo, Norway, where I was speaking, a pastor there shared how a well-respected businessman in his church was healed while listening to one of my sermon CDs. This man was deaf in one ear. And when he was listening to my teaching on the CD, his deaf ear popped open without anyone laying hands on him or praying for him! He was just listening to the good news when his ear opened. Now, that is what I call the power of God unto his salvation, sozo-ing him, making his hearing whole!
My friend, these miracles happen not because we follow some kind of formula faithfully, but because we hear the good news preached and simply believe it!