Topic:Stick-Figure Lesson
Bible in a Year:
Nehemiah 7–9; Acts 3
What we are in our letters when we are absent, we will be in our actions when we are present.
2 Corinthians 10:11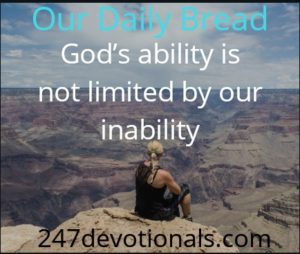 A friend of mine—okay, it was my counselor—drew a stick figure on a sheet of paper. She labeled this the "private" self. Then she drew an outline around the figure, about a half-inch larger, and named it the "public" self. The difference between the two figures, between the private and public selves, represents the degree to which we have integrity.
I paused at her lesson and wondered, Am I the same person in public that I am in private? Do I have integrity?
Paul wrote letters to the church in Corinth, weaving love and discipline into his teachings to be like Jesus. As he neared the end of this letter (2 Corinthians), he addressed accusers who challenged his integrity by saying he was bold in his letters but weak in person (10:10). These critics used professional oratory to take money from their listeners. While Paul possessed academic prowess, he spoke simply and plainly. "My message and my preaching were not with wise and persuasive words," he had written in an earlier letter, "but with a demonstration of the Spirit's power" (1 Corinthians 2:4). His later letter revealed his integrity: "Such people should realize that what we are in our letters when we are absent, we will be in our actions when we are present" (2 Corinthians 10:11).
Support the Good work on this Blog Donate in $ God Bless you
[jetpack_subscription_form title="GET FREE UPDDATE VIA EMAIL" subscribe_text="JOIN OTHER CHRISTIANS GET UPDATE BY EMAIL" subscribe_button="Sign Me Up" show_subscribers_total="1"]
Paul presented himself as the same person in public that he was in private. How about us?