Bishop David Oyedepo Kingdom Advancement prayer is everyone's responsibility
Kingdom Advancement prayer is everyone's responsibility Winners Church Day 8 21, Fast Sermon – Bishop Oyedepo
TOPIC- Kingdom Advancement prayer is everyone's responsibility
Kingdom advancement prayer is every believers responsibility. Luke 11:1
 Luke 11:1King James Version (KJV)
11 And it came to pass, that, as he was praying in a certain place, when he ceased, one of his disciples said unto him, Lord, teach us to pray, as John also taught his disciples.
Jesus teaching his disciples, they said we want to learn how they prayed, tel us what you are saying , He said pray this manner Luke 11:3

2 And he said unto them, When ye pray, say, Our Father which art in heaven, Hallowed be thy name. Thy kingdom come. Thy will be done, as in heaven, so in earth.3 Give us day by day our daily bread.4 And forgive us our sins; for we also forgive every one that is indebted to us. And lead us not into temptation; but deliver us from evil.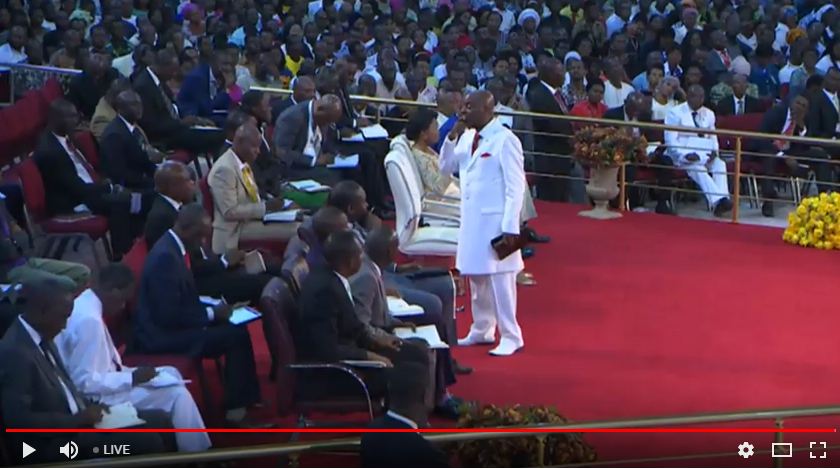 Luke 11:3King James Version (KJV)3 Give us day by day our daily bread.
Support the Good work on this Blog Donate in $ God Bless you
[jetpack_subscription_form title="GET FREE UPDDATE VIA EMAIL" subscribe_text="JOIN OTHER CHRISTIANS GET UPDATE BY EMAIL" subscribe_button="Sign Me Up" show_subscribers_total="1"]
Everyone who can pray give us our daily bread must also learn to pray "Thy Kingdom come" it applies to every believer, its a covenant responsibility, its not the calling or gift of any person but a covenant responsibility. The earlier we take that responsibility the better, because the returns are un-matchable, were you are not struggling to make things happen.
Where you place God matters 1 King 17:3 make God first He makes you priority. Give God first place and you wont need to struggle again. 1 Timothy 2:1, Job 34:29,
Job 34:29-30
When he giveth quietness, who then can make trouble? and when he hideth his face, who then can behold him? whether it be done against a nation, or against a man only:
That the hypocrite reign not, lest the people be ensnared.
Abraham was noted a tireless intercessor, he had monopoly of cattle business, Ephesians 5:4 awake that sleepest, Human rights in Nigeria have slept, there has been too much atrocities past 2 years, yet human rights all slept, you will not sleep that kind of sleep in Jesus name.
1. We must continue to pray forever growing Church, thy Kingdom come, enlarge your kingdom, extend you kingdom Psalms 105:42, Kingdom Advancement prayer is everyone's responsibility
Psalm 105:42King James Version (KJV)42 For he remembered his holy promise, and Abraham his servant.
Isaiah 66:8 , Zion travail, prayer always exceeds supernatural church growth. We can't afford to be spiritually sleeping we have to keep engaging.
2. Turning many to righteousness has the capacity of turning a star, you pray off the devil off that mans life you interceded for him , you could feel your heart for him. Turn it into prayer, you can't love God and not have a heart for him, its not about your schedule you must have time for God, in Jesus name Amen!
 Kingdom Advancement prayer is everyone's responsibility
Kingdom Advancement prayer is everyone's responsibility