TOPIC: Effective Prayers (Part 1) [RCCG Sunday School STUDENT Manual 30 June 2019]
Click HERE for Previous RCCG Sunday School Manual
MEMORY VERSE: "The effectual fervent prayer of a righteous man availeth much." – James 5:16b (scroll down for RCCG Sunday School 30 June 2019 HYMN)
BIBLE PASSAGE: Philippians 4:4-7 KJV (RCCG Sunday School STUDENT Manual 30 June 2019)
4 Rejoice in the Lord alway: and again I say, Rejoice.
5 Let your moderation be known unto all men. The Lord is at hand.
6 Be careful for nothing; but in every thing by prayer and supplication with thanksgiving let your requests be made known unto God.
7 And the peace of God, which passeth all understanding, shall keep your hearts and minds through Christ Jesus.
RCCG Sunday School TEACHER's Manual 30 June 2019 – Effective Prayers (Part 1)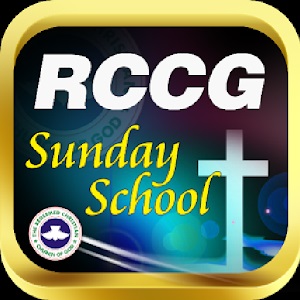 LESSON INTRODUCTION: According to the scriptures, the power if prayer is simply the power of God who hears and answers prayers. In order to pray effectively, we need to understand the nitty-gritty of prayer. This is spelt out in the teaching of the Lord Jesus on prayer and by His practical life of prayer. Luke 18:1-8.
2 LESSON OUTLINES
Support the Good work on this Blog Donate in $ God Bless you
[jetpack_subscription_form title="GET FREE UPDDATE VIA EMAIL" subscribe_text="JOIN OTHER CHRISTIANS GET UPDATE BY EMAIL" subscribe_button="Sign Me Up" show_subscribers_total="1"]
LESSON OUTLINE 1: DEFINITION AND REASONS FOR PRAYER
Prayer, simply put, is the soul of the man talking to God. It is worship addressed to God the Father, in the name of God the Son, through the power of the Holy Spirit. (John 14:13; Romans 8:26-27). Prayer should consist of the following:
Adoration i.e. praise and worship for who/what God is. (Psalm 95:6).
Thanksgiving for anything and everything that God has done. (Phil. 4:6).
Confession and repentance for every known sin. (Psalm 32:5).
Supplication i.e. intercessions, petitions, request and desires. (1 Tim. 2:1).
We pray for a variety of reasons. God commands us to pray (Luke 18:1; 1 Thess. 5:17). Prayer is a way of serving God and obeying Him (Luke 2:36-38). God intends prayer to be the means if in training His solutions in a number of situations. We pray in preparation for major decisions (Luke 6:12-13). We also pray to overcome demonic barriers (Matt. 17:14-21); to gather workers for spiritual harvest (Luke 10:2); to gain strength to overcome temptations (Matt. 26:41) and to obtain the means of strengthening others spiritually (Eph. 6:18-19).
LESSON OUTLINE 2: WHERE AND WHEN CAN WE PRAY?
We can pray everywhere (1 Tim. 2:8), In the closet (Matt. 6:6), or in the church (Luke 18:10). Private prayer may be made in the secret place. Family prayer will involve a large group and may be made in the sitting room while public prayer may be made before the congregation.
We can pray in the morning (Psalms 5:3), at noon and in the evening (Psalm 55:17), day and night (Psalm 88:1), daily (Psalm 86:3), and always (Luke 18:1). It is not only when you are on your knees with your eyes closed that you can pray. You can pray as you drive to work, while at work or while resting. Singing praises to God is also a form of prayer. Pray without ceasing (1 Thess. 5:17).
CONCLUSION: Jesus prayed and His followers are expected to pray (Luke 6:12). Let us, therefore, act now and present all our petitions to God in the name of Jesus Christ. It is certain that He will answer according to His perfect will for us.
QUESTIONS:
What is prayer and why should we pray?
When can we pray as believers?
FOR FURTHER READING: Mark 11:24; John 15:7; 1 John 5:4-15; John 16:24.
ASSIGNMENT: Mention five (5) consequences of not praying effectively.
RCCG Sunday School 30 June 2019 HYMN
O Sunday School, on the Lord's day,
O how I love Thee well,
I am happy, it makes me glad
To rejoice at Thy birth.
O Sunday School, on the Lord's day, Thy friendship suits me well,
Both young and old will sing Thy song,
We long for Sunday School.
O Sunday School, on the Lord's day,
Christ was Thy first teacher,
The Holy Spirit, great teacher,
Does manifest in thee.
O Sunday School, on the Lord's day,
This testimony is sure,
That God, the Father Almighty,
Poured His blessing on Thee.
O Sunday School, on the Lord's day,
Though the sun be so bright,
Or if the clouds black with rain,
I'll be in Sunday School.
O Sunday School, on the Lord's day,
I rejoice to see Thee,
Will thou pass over me today?
Without my being blest?