MFM Mountain Top Life Daily Devotional 5 July 2019 By Dr. D.K Olukoya – The Praise Cure
Click HERE for Previous MESSAGES by Pastor D.K. Olukoya
TOPIC: The Praise Cure (Mountain Of Fire and Miracle Ministries, MFM Daily Devotional 5 July 2019)
BIBLE IN ONE YEAR: Job 30-31; Acts 13:26-52
FIRE SCRIPTURE: Psalm 145:1-13
MEMORY VERSE: "Bless the LORD, O my soul: and all that is within me, bless his holy name." –Psalm 103:1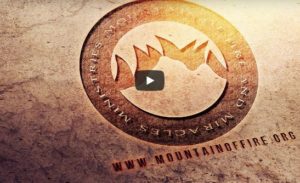 The MESSAGE:
Praise should be the lifestyle and attitude of any believer. God hates murmuring and complaining. They are indications that you do not trust in His unfailing ability. They amount to unbelieve. In troubled and challenging times, rather than murmur and complain, a believer should give high praise to God on high. Praise is the antidote and solution to life's numerous troubles. There is a saying that when life gives you lemon, you should use it to make lemonade. Beloved, whatever life brings your way, pleasant or unpleasant, praise God highly for it. Praise is the appropriate attitude to life and its ups and downs.
Praising God for pleasant experiences and blessings will preserve and grow the blessings you received. Praising God during turbulent times and trials will turn the situation around for good. Are you of marriageable age but there is no suitor? Do not give up hope. God is at work on your case. Let high praise rise from your heart to God in heaven. Do it daily, do it always and God will come into your situation to make your marital destiny fulfilled. Is your business or career troubled? Praise is the answer. Are you a job seeker and your job hunting efforts have not yielded results for a while now? Do not complain or murmur, give God high praise and the Great Provider will give you a plum job that will make your testimony ear-tingling.
Support the Good work on this Blog Donate in $ God Bless you
[jetpack_subscription_form title="GET FREE UPDDATE VIA EMAIL" subscribe_text="JOIN OTHER CHRISTIANS GET UPDATE BY EMAIL" subscribe_button="Sign Me Up" show_subscribers_total="1"]
Are you married but no child has come yet? Is the enemy telling you to seek help from his kingdom because time is running out fast for you? Don't mind him. Perhaps neighbours have labelled you barren and your in-laws are already complaining. Don't give in to sorrow and depression either. Arise and give God quality praise in your situation. Do it day and night with unwavering faith in your heart. God will turn your night to day and roll away your reproach as He did for Sarah, Hannah and Elisabeth. You will conceive and safely have your child; people will gather to laugh and celebrate with you. Are you in a financial mess (poor and in debt)? Praise God with all your hearts. Declare days or weeks of giving quality praise to Him and He will step into your finances and turn your lack to super abundance. Make praise your game changer!
MOTIVATIONAL QUOTE:
DON'T ALLOW YOUR ENEMIES TO STOP YOU FROM PRAISING GOD.
PROPHETIC WORD:
The praise of God will not cease in your mouth.
PRAYER POINTS:
MORNING
Father, I thank You for all the ways You have intervened in my affairs, in the name of Jesus.
Lord, I thank You for Your plans for my life that will never fail, in the name of Jesus.
Lord I thank You for not allowing my enemies to rejoice over me at any time, in the name of Jesus.
EVENING
O Lord, I bless You for defeating all my enemies, in the name of Jesus.
Father, I thank You for keeping me in perfect peace, in the name of Jesus.
Father Lord, I thank You for making all things work for good for me, in the name of Jesus.
O Lord, I thank You for giving Your angels charge over me, in the name of Jesus.
MOUNTAIN TOP LIFE is a daily devotional by Dr. D.K Olukoya (General Overseer, Mountain of Fire and Miracle Ministries, Worldwide)