Danger is Your Business
Men Devotional Topic – Danger is Your Business
What can mere mortals do?—Psalm 56:4
Our King, Jesus Christ, calls us to a new kind of life, his kind of life. "Follow me" is quoted more than fifteen times in the Gospels. Following him, however, goes against prevailing culture—for which safety and security are utmost priorities. The kind of life to which Jesus calls us is not safe, nor secure. Here's a report from a man, the Apostle Paul, who lived it:
"Five times I received at the hands of the Jews the forty lashes less one. Three times I was beaten with rods. Once I was stoned. Three times I was shipwrecked; a night and a day I was adrift at sea; on frequent journeys, in danger from rivers, danger from robbers, danger from my own people, danger from Gentiles, danger in the city, danger in the wilderness, danger at sea, danger from false brothers; in toil and hardship, through many a sleepless night, in hunger and thirst, often without food, in cold and exposure" (2 Corinthians 11:24-27).
Support the Good work on this Blog Donate in $ God Bless you
[jetpack_subscription_form title="GET FREE UPDDATE VIA EMAIL" subscribe_text="JOIN OTHER CHRISTIANS GET UPDATE BY EMAIL" subscribe_button="Sign Me Up" show_subscribers_total="1"]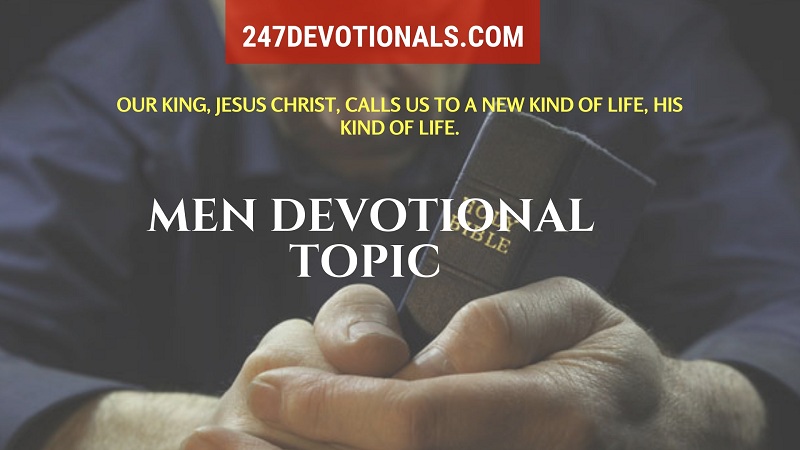 God didn't design Paul for safe or secure; nor did he us. We're all designed for big, dangerous lives: ". . . for God gave us a spirit not of fear but of power and love and self-control" (2 Timothy 1:7).
Okay, so what do we do?
Insert your name into 2 Timothy 1:7:
". . . for God gave [ . . . you . . . ] a spirit not of fear but of power and love and self-control."
Read it through again. Now, fast-forward to the end of your life, imagine friends and family saying that of you: "He was fearless. He had power and love and self-control." What do you need to begin now, to ensure those words then? What bold changes will you make? Remember, your days are numbered (Psalm 90:12). Commit, brother, to make at least one change this week.
If these words impacted you today, send them on! Share them below: