Topic: God's Precepts for Families
[DCLM Daily Manna 11 April 2019 Daily Devotional by Pastor William Folorunso Kumuyi] Text: Proverbs 17:1-14 (KJV)
Key Verse: "Better is a dry morsel, and quietness therewith, than an house full of sacrifices with strife" (Proverbs 17:1).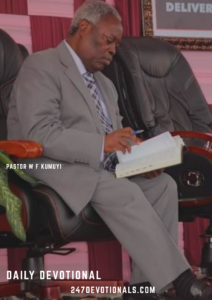 MESSAGE:
There is nothing on earth that can be equated to a peaceful family life. A peaceful and harmonious family, no matter how poor, is a great blessing. There are families where the spouses and even some of the children have fat bank accounts and yet without peace. A Christian home where Christ is the Lord and King, no matter its level of penury and indigence, will always experience heaven on earth.
The text opens with a shocking revelation that supports the claim above. This is to say that the family is the bedrock of any society. It predetermines the future of its inhabitants.
Support the Good work on this Blog Donate in $ God Bless you
[jetpack_subscription_form title="GET FREE UPDDATE VIA EMAIL" subscribe_text="JOIN OTHER CHRISTIANS GET UPDATE BY EMAIL" subscribe_button="Sign Me Up" show_subscribers_total="1"]
God reveals the foolishness of an individual by trying the heart through affliction. Foolishness is a soft and euphemistic way of describing wickedness in the Bible. Foolishness is like a smoke, it cannot be permanently covered. It can be detected through lies, flatteries, mockery, rejoicing at the calamities of perceived enemies, graceless speeches, unforgiving spirit, constant mentioning of the offences of a partner, stubborn refusal to accept reproof and correction, rebellious spirit, vengeance, contentious and implacable spirit.
Verse six of the text reveals how lucky the children who have godly parents are. Equally, parents with godly children are blessed. Therefore, every Christian family must endeavour to bring up the children in the fear and admonition of the Lord by showing them practical examples of godly living at home. Our families should endeavour to live in peace and harmony at all times. Unbelieving families should not fail to realise that a family without Christ will be full of crises. The only way of escape is to accept Christ as their Saviour by repenting and forsaking all sin.
Thought For The Day: A home in Christ is crises free.
The Bible In One Year: Acts 7-8