DAY3: LAST DAY Wednesday, 15th February, 2023
Living Faith Church PRAYER FOR NIGERIAN ELECTIONS Wednesday 15th February 2023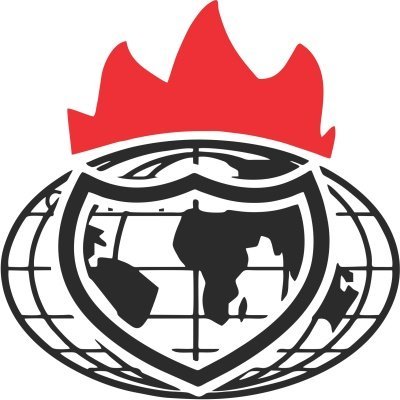 1. Father, thank you for growth and expansion that the Church in Nigeria enjoys till date in spite of all resistances of the gates of hell – Mat. 16:18
18 And I say also unto thee, That thou art Peter, and upon this rock I will build my church; and the gates of hell shall not prevail against it.
2. Father, forgive us the sin of oppression of the poor across this nation and especially by those in power – Ezk. 22:29
Ezek 22:29
29 The people of the land have used oppression, and exercised robbery, and have vexed the poor and needy: yea, they have oppressed the stranger wrongfully.
3. Father, forgive the sin of insatiable crave for money, including from those who rob to enrich themselves – 1 Tim. 6:10
1 Tim 6:10
10 For the love of money is the root of all evil: which while some coveted after, they have erred from the faith, and pierced themselves through with many sorrows.
Ps 94:1-2
O LORD God, to whom vengeance belongeth; O God, to whom vengeance belongeth, shew thyself. 2 Lift up thyself, thou judge of the earth: render a reward to the proud.
5. Father, send us help from above that will wipe off the shame and reproach that this nation has suffered till date – Zph. 3:19
Zeph 3:19
19 Behold, at that time I will undo all that afflict thee: and I will save her that halteth, and gather her that was driven out; and I will get them praise and fame in every land where they have been put to shame.
6. Father, let peace reign across the length and breadth if this nation, thereby turning her to the envy of the nations. – Job. 34:29
Job 34:29
29 When he giveth quietness, who then can make trouble? and when he hideth his face, who then can behold him? whether it be done against a nation, or against a man only:
7. Father, raise an army of God-fearing leaders in this nation, thereby restoring her loss glory – Pro. 14:34
Prov 14:34
34 Righteousness exalteth a nation: but sin is a reproach to any people.
8. Father, we decree the destruction of every device of evil men to manipulate the 2023 elections in Nigeria – Job 5:12
Job 5:12
12 He disappointeth the devices of the crafty, so that their hands cannot perform their enterprise.
9. Father, as an aftermath of this forthcoming election, raise wise-hearted leaders in this country that will bail this nation out of the present challenges confronting her – Pro. 8:15-16
Prov 8:15-16
15 By me kings reign, and princes decree justice. 16 By me princes rule, and nobles, even all the judges of the earth.
Jesus is Lord!
DAY3 Living Faith Church PRAYER FOR NIGERIAN ELECTIONS Wednesday 15th February 2023