Topic:PRAY PERFECT PRAYERS IN THE SPIRIT
Romans 8:27
Now He who searches the hearts knows what the mind of the Spirit is, because He makes intercession for the saints according to the will of God.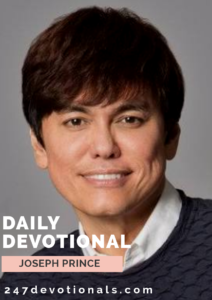 Wouldn't you like to pray effective prayers that are always in line with the will of God and which always hit the mark? Well, when you pray in the Spirit, you can.
You see, when we pray in English or our known language, and according to our limited understanding, we can pray amiss. Sometimes, our heads get in the way and we find ourselves asking, "Isn't it selfish of me to pray like this?" or "Am I praying in line with God's will?"
My friend, that is why God gives us the gift of praying in tongues. When we pray in tongues or in the Holy Spirit, we can never pray out of God's will because the Holy Spirit "makes intercession for the saints according to the will of God."
In other words, we pray perfect prayers in line with God's will when we pray in tongues. And the Bible goes on to tell us that "if we ask anything according to His will, He hears us. And if we know that He hears us, whatever we ask, we know that we have the petitions that we have asked of Him" (1 John 5:14–15).
Support the Good work on this Blog Donate in $ God Bless you
[jetpack_subscription_form title="GET FREE UPDDATE VIA EMAIL" subscribe_text="JOIN OTHER CHRISTIANS GET UPDATE BY EMAIL" subscribe_button="Sign Me Up" show_subscribers_total="1"]
Isn't it wonderful that God has put in you the Holy Spirit who prays perfectly? He knows the heart of God and precisely what you need. And He makes intercession for you because He loves you very much.
The Holy Spirit is like your lawyer or legal counselor. He knows what belongs to you legally. He knows what your blood-bought rights are in Christ. Best of all, He knows exactly how to enforce them in your life!
Beloved, when you pray in tongues, you allow the Holy Spirit to pray perfect prayers through you. He pleads your case before God. He knows where you have gone wrong and what the root of the problem is. He also has the wisdom, solution and power to win your case. With the Holy Spirit on your side, you cannot but come out victorious!