RCCG House Fellowship Leader's Manual 13 October 2019, Lesson 7 – Vengeance Is Mine
Click HERE for Previous RCCG Manual
TOPIC: Vengeance Is Mine (scroll down for RCCG House Fellowship 13 October 2019 Anthem)
PRAYER POINT: Father, please avenge over all my enemies and give me a permanent rest (RCCG House Fellowship 13 October 2019)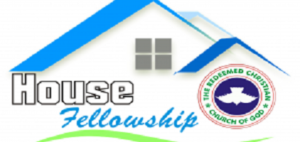 BIBLE PASSAGE: Romans 12:17-21
17 But he, beckoning unto them with the hand to hold their peace, declared unto them how the Lord had brought him out of the prison. And he said, Go shew these things unto James, and to the brethren. And he departed, and went into another place.
18 Now as soon as it was day, there was no small stir among the soldiers, what was become of Peter.
19 And when Herod had sought for him, and found him not, he examined the keepers, and commanded that they should be put to death. And he went down from Judaea to Caesarea, and there abode.
20 And Herod was highly displeased with them of Tyre and Sidon: but they came with one accord to him, and, having made Blastus the king's chamberlain their friend, desired peace; because their country was nourished by the king's country.
21 And upon a set day Herod, arrayed in royal apparel, sat upon his throne, and made an oration unto them.
INTRODUCTION: It is the human nature to always revenge or to give reactions to what people say or do to us especially, when they are hurting. The physical reaction may not deal with the root of the source of the hurt. Most of the time, we may not be in the knowhow of the root of our hurts, but when we surrender the hurt and its source unto God, He knows how to deal with them even beyond our wildest imagination.
MEMORY VERSE: "O LORD God, to whom vengeance belongeth; O God, to whom vengeance belongeth, shew thyself." – Psalm 94:1
TEXT REVIEW: Romans 12:17-21
i. Never should your actions be a cause to revenge.
ii. Love covers multitude of sin.
iii. Avoid conflict/fight and live in peace with all men.
iv. The battle is of the Lord.
v. God is just and Righteous. You should count on His Judgement.
LESSON OUTLINE
WHY YOU SHOULD ALLOW GOD TO AVENGE YOUR ENEMIES:
1 Every hurt and its root is planned and devised by the devil.
2 The human host used by the devil may be unaware until he/she has been used.
3 God knows and understands the root of all evil devices.
4 God's action is to deal with the evil and to ultimately put them to shame.
Support the Good work on this Blog Donate in $ God Bless you
[jetpack_subscription_form title="GET FREE UPDDATE VIA EMAIL" subscribe_text="JOIN OTHER CHRISTIANS GET UPDATE BY EMAIL" subscribe_button="Sign Me Up" show_subscribers_total="1"]
5 God's action is complete, total and permanent.
6 Human action is from the flesh, temporary and partial.
7 God's judgement is sometimes arranged to bless or to promote you.
SUMMARY: God's Judgement can be trusted, never avenge your enemies.
CONCLUSION: Sometimes when you want to revenge, you receive more hurts or injury. So, why not leave the revenge to Him. God sees everything, but we see just a little. Let the One who sees everything take up total revenge against our enemies.
Do not act by yourself or through any other person or means. Let your God arise and let Him scatter His enemies (Psalm 68:1-3), because your enemies are God's enemies. Exodus 23:22
ASSIGNMENT: Take time to and forgive all your offender even if you have to hand them over to God's Judgment.
PRAYER POINTS
1 Father, from today, turn all my enemies to Your enemies in Jesus name.
2 My Lord, my God, wherever the enemies are planning my hurt and downfall, please arise and scatter them, in Jesus name.
3 Father, arise and avenge all enemies of Nigeria in Jesus name.
4 Father, please arise and avenge all enemies of RCCG worldwide.
5 Father, in every way and means, the enemies may raise their ugly heads, please send confusion into their camp in Jesus' name.
GOLDEN THE FOR THE WEEK
MONDAY: Psalm 94:1; Deuteronomy 32:35 – Sometimes when you want to revenge, you may receive more hurts or injury. So, why not leave the revenge to Him?.
TUESDAY: John 13:3 – God sees everything. We see but little. Let the One who sees everything take up total revenge against our enemies.
WEDNESDAY: Job 13:3 – Every revenge comes with future questioning or litigations, but God´s revenge is unquestionable.
THURSDAY: Isaiah 63:4; Proverbs 24:29 – ´Vengeance is mine´ means you cannot really take the right vengeance against your enemies.
FRIDAY: Isaiah 35:4 – Most of our enemies are stronger than us. Let the invincible and unconquerable God deal with your enemies for you.RCCG House Fellowship Leader's Manual 22 September 2019
SATURDAY: Jeremiah 11:20 – Lord as a vengeance against my enemies, let them begin to bow before me like to Joseph.
SUNDAY: Jeremiah 20:12 – Every evil plan that will make me fall, Father, take vengeance against them now.
House Fellowship Anthem (RCCG House Fellowship 13 October 2019)
I love this family Of God,
So closely knitted into one,
They have taken me into their arms
And 'am so glad to be
A part of this great family
I bless this family of God,
So greatly prospered by the Lord,
They have taken me into their arms
And 'am so glad to be
A part of this great family
I know this family of God,
So deeply rooted in the word,
They have taken me into their arms
And 'am so glad to be
A part of this great family
I see this family of God,
So highly lifted above all,
They have taken me into their arms
And 'am so glad to be
A part of this great family
Come and join this family of God,
So highly favoured by the Lord,
They have taken me into their arms
And 'am so glad to be
A part of this great family
SUGGESTED TIME SCHEDULE
10 minutes for Opening Prayer, Praise and Worship
10 minutes for Testimonies
15 minutes for Bible Discussion
15 minutes for General Prayers
10 minutes for Questions & Answers
5 minutes for Welcoming New Members
10 minutes for Announcements, Offering, House Fellowship Anthem & Closing Prayers.
Total – 60 Minutes (1 Hour)