Topic: Don't ask for Cookies
(Open Heaven 11 January 2020)
Memorise: "He that spared not his own Son, but delivered him up for us all, how shall he not with him also freely give us all things?" – Romans 8:32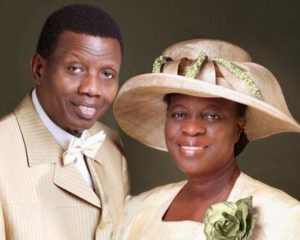 Read: Matthew 7:7-11 (KJV)
7 Ask, and it shall be given you; seek, and ye shall find; knock, and it shall be opened unto you:
8 For every one that asketh receiveth; and he that seeketh findeth; and to him that knocketh it shall be opened.
9 Or what man is there of you, whom if his son ask bread, will he give him a stone?
10 Or if he ask a fish, will he give him a serpent?
11 If ye then, being evil, know how to give good gifts unto your children, how much more shall your Father which is in heaven give good things to them that ask him?
Bible in One Year: Job 29-31
Open Heaven 11 January 2020 Saturday MESSAGE:
A very long time ago, there was a wealthy but stingy man. Whenever his relatives came to ask him for money, he would tell them to go and work for theirs as he worked hard for his. But then, he loved children dearly. He could not refuse a child's request. His family members discovered this and started to use it against him. Whenever they wanted anything, they would teach their children to make the requests and the rich man would give the children everything they asked for. One day, a relative visited with her child whom she had coached, but when the rich man turned to the child to ask "My dear, what do you want me to give you? The girl said "cookies." The rich man knew that the child was not asking as taught, so he pretended not to hear, and went into his bedroom to give the mother a chance to teach her child again. The mother told the child to ask for land, money and cars. But when the rich man came out again and asked: "My dear, what do you want?" The child said "Cookies." That day, the child and her mother went back home with cookies even though the rich man had been willing to give a whole lot more than that.
This is the situation with many Christians today. You have a Father who loves you so much and has promised to attend to all your requests. He just cannot say "No" to any of your requests, yet you ask for small things. Romans 8:32 says it expressly that if He gave His Son's life for us, then what else could be too big for Him to give? John 15:7 says that as long as you are a true Christian, your will is His command.
"If ye abide in me, and my words abide in you, ye shall ask what ye will, and it shall be done unto you."
Support the Good work on this Blog Donate in $ God Bless you
[jetpack_subscription_form title="GET FREE UPDDATE VIA EMAIL" subscribe_text="JOIN OTHER CHRISTIANS GET UPDATE BY EMAIL" subscribe_button="Sign Me Up" show_subscribers_total="1"]
From today, instead of asking Him for transport fare, ask Him for your own chauffeur-driven car. Instead of asking for house rent, ask him for a mansion in the most expensive area of your city. He said whatever you ask for, He will give you. If you keep asking for transport fare, that's probably all you will get.
Open Heaven 11 January 2020 Saturday Key Point:
God owns everything in Heaven and on earth. Stop asking Him for mere cookies.
Open Heaven 11 January 2020 Saturday Hymn 20: Nearer, My God To Thee
1 Nearer, my God to Thee,
Nearer to Thee;
E'en though it be a cross
That raiseth me,
Still all my song shall be,
Nearer, my God, to Thee, (2ce)
Nearer to Thee!
2 Though, like a wanderer,
The sun gone down,
Darkness be over me,
My rest a stone,
Yet in my dreams I'd be
Nearer, my God, to Thee, (2ce)
Nearer to Thee!
3 There let the way appear
Steps unto heaven;
All that Thou send'st to me
In mercy given;
Angels to beckon me
Nearer, my God, to Thee, (2ce)
Nearer to Thee!
4 Then with my waking thoughts
Bright with thy praise,
Out of my stony grief
Bethel I'll raise;
So by my woes to be
Nearer, my God to Thee, (2ce)
Nearer to Thee!
5 Or if on joyful wing
Cleaving thy sky,
Sun, moon, and stars forgot,
Upwards I fly
Still all my songs shall be,
Nearer my God to Thee, (2ce)
Nearer to Thee!