Topic:Preach The Word
Preach the Word, be prepared in season and out of season; correct, rebuke and encourage — with great patience and careful instruction.
2 Timothy 4:2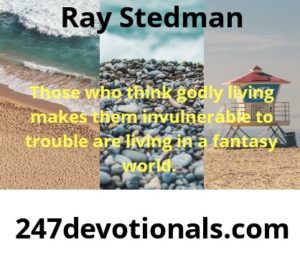 This verse speaks of the great essentials that must be carried on to fulfill the prayer of our Lord and to advance the kingdom of God, to bring to fulfillment that amazing work that began by His first appearing upon the earth. When we read the phrase Preach the Word, however, most of us think that this is addressed to preachers like myself, that one has to do this in church, on a platform, or behind a pulpit.
This word is not addressed to preachers only. It includes all the people of God, for Paul does not merely mean to preach; the word is really announce, proclaim, set it forth, deliver the truth, make it known. It is not something you argue about; you declare it because God Himself has said it. This can be done over a cup of coffee, in an office, or in a car while you are driving to work. It is something that can come up any place, any time. Where human hearts are open, seeking, longing, and hurting, there is the place, there is the opportunity to preach the word.
Proclaim the good news, Paul says. It is not news of what we have to do for God. That distortion has been widely peddled across the world and in this country, and it has resulted in a phony Christianity. The gospel is the story of what God has already done for us. That is what ministers to the aching heart. The gospel is the news that God loves us, pities us, and sees us in our hurt, our agony, our failure, and our weakness. The gospel is that He sees us in our strutting boldness and pride, and still He loves us. And He has already done something about it–through the death and resurrection of Jesus. In that amazing series of events that came through Jesus' appearing on earth, He broke the stranglehold of evil upon human hearts–He found a way to set aside His own just sentence of death. Through those who open their hearts to the Savior, He has found a way not only to die for us but to come and live in us and start the process of renewing us, remaking us, and restoring us to our lost inheritance. That is the word we are to proclaim. That is to be done by every Christian in every conceivable circumstance of life.
I hope that comes through clearly, because this is what the apostle Paul is seeking to bring to Timothy's mind. Against this impressive background of the watching heavens and in view of the paramount importance of continuing the redemptive work of Christ, Paul lays this solemn charge on Timothy's heart as he does upon us: Preach the Word.
Support the Good work on this Blog Donate in $ God Bless you
[jetpack_subscription_form title="GET FREE UPDDATE VIA EMAIL" subscribe_text="JOIN OTHER CHRISTIANS GET UPDATE BY EMAIL" subscribe_button="Sign Me Up" show_subscribers_total="1"]
Grant to me that I will commit myself afresh to be a purveyor of the truth, preacher of the Word, and herald of the good news that is in Jesus Christ.
Life Application
The life-changing Gospel is the best of good news. Are we hoarding the Treasure, or ever alert to opportunities to share it with other sinners in need of grace?