Topic:KNOWING GOD'S WILL IS NOT ENOUGH
january 05
Luke 1:34,
"Then said Mary unto the angel, How shall this be, seeing I know not a man?"
LUKE 1:26-38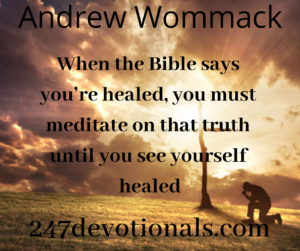 Contrast Mary's question and Gabriel's response with the question that Zacharias asked Gabriel and the response that he received (Luke 1:18-20). You will find the questions are similar but the responses are totally different.
Both Mary and Zacharias asked how these miracles would occur but it is evident that Mary was asking "how" in faith while Zacharias was asking "how" in unbelief. It is a clear Bible teaching that unbelief doesn't please God (Heb. 11:6), but the Lord doesn't mind us questioning Him for the purpose of instruction so we can cooperate with His will in our lives.
Abram knew that it was God's will for him to have a son but Abram and Sarai came up with their own plan which caused them and the world much grief (Gen. 16:1-6). Abram would have avoided many problems if he had asked the Lord how He was going to accomplish this miraculous event.
Support the Good work on this Blog Donate in $ God Bless you
[jetpack_subscription_form title="GET FREE UPDDATE VIA EMAIL" subscribe_text="JOIN OTHER CHRISTIANS GET UPDATE BY EMAIL" subscribe_button="Sign Me Up" show_subscribers_total="1"]
If Mary had not questioned this angel, she might have reasoned that Jesus would be born through the natural union of her and Joseph. This would have been a grave mistake. It would have disqualified her from being used.
It's not enough just to know God's will. We need to continue to seek the Lord until we know God's plan for accomplishing that will.