Topic:HOW THE HOLY SPIRIT HELPS US
Romans 8:26
Likewise the Spirit also helps in our weaknesses. For we do not know what we should pray for as we ought, but the Spirit Himself makes intercession for us with groanings which cannot be uttered.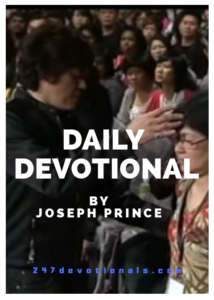 The Holy Spirit is not inside you to point out your faults or nag at you when you do wrong. God's Word tells us that He is inside us to help us in our weaknesses. In areas where we are without strength, He is there to help us. When we don't know what to pray, "the Spirit Himself makes intercession for us with groanings which cannot be uttered."
Now, don't read the verse and say, "Well, I don't know what I should pray for, and since the Holy Spirit makes intercession for me, I will leave the praying to Him."
If the Holy Spirit, without our participation, makes intercession for us, then every Christian would be living victorious lives automatically! But we know that there are many Christians who don't seem to be walking in the fullness of God's blessings. So obviously, Romans 8:26 is not saying that. What is it saying then?
In the first part of the verse, the word "helps" is sunantilambanomai in the original Greek text. It means "to take hold together against." Now, "together" means that our participation is required. In other words, the Holy Spirit sunantilambanomai or takes hold together with us against the problem.
Support the Good work on this Blog Donate in $ God Bless you
[jetpack_subscription_form title="GET FREE UPDDATE VIA EMAIL" subscribe_text="JOIN OTHER CHRISTIANS GET UPDATE BY EMAIL" subscribe_button="Sign Me Up" show_subscribers_total="1"]
So if you just sit back and don't take hold of the problem, the Holy Spirit has nothing to "take hold of" with you. If you don't pray, He has nothing to pray. If you keep quiet, then even if He wants to pray through you, He can't. But when you release your prayer in tongues, you are actually allowing Him to pray through you. And He will take hold together with you against the problem, and pray the perfect prayer through you because "He makes intercession for the saints according to the will of God" (Romans 8:27).
And you can be confident that when you ask anything according to the will of God, He hears you. And if you know that He hears you, whatever you ask, you know that you have the petitions that you have asked of Him (see 1 John 5:14–15)!